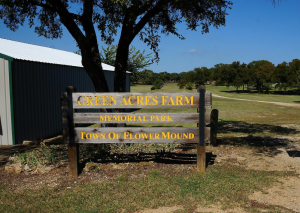 The town of Flower Mound will celebrate Arbor Day this week with tree-centric activities on Friday.
Flower Mound's Environmental Services is hosting the town's Arbor Day event from 3-6 p.m. at Green Acres Farm Memorial Park, 4412 Hide-A-Way Lane.
There will be tree giveaways, a Q&A session with an arborist and a tree planting and mulch demonstration at 5 p.m., according to a town news release. The local group Keep Flower Mound Beautiful will also be there to teach folks how to turn food waste into nutrients for seedlings with Worm Composting 101.
While National Arbor Day is in April, some states choose other times of year to celebrate the day that encourages folks to plant trees. Arbor Day in Texas is the first Friday in November.