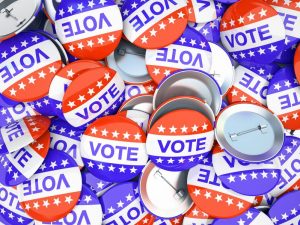 Early voting for the Nov. 7 election began Monday, and Highland Village residents will decide whether to approve a $7.15 million bond for street and park improvements.
The bond, if approved, would call for full reconstruction of several streets, as well as development of Sunset Park, construction of a sidewalk on Highland Village Road from the Municipal Complex to Sellmeyer Lane, and improvements at Unity Park, Brazos Park and Victoria Park.
For additional information about the bond election, click here.
During early voting, Highland Village residents registered to vote may cast their ballots at any Denton County early voting site, including the Highland Village Municipal Complex, 1000 Highland Village Road. Early voting runs through the end of next week with the following schedule:
Oct. 23-27 from 8 a.m. to 5 p.m.
Oct. 28 from 7 a.m. to 7 p.m.
Oct. 29 from 1-6 p.m.
Oct. 30 through Nov. 3 from 7 a.m. to 7 p.m.
For more information about early voting and Election Day, click here.