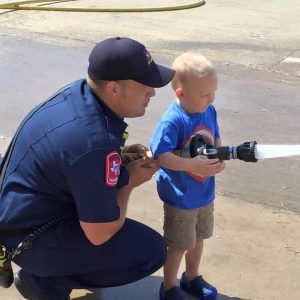 The Flower Mound Fire Department is preparing to host its annual Open House next month.
At the Open House, families can meet firefighters, tour the fire station, use a fire hose and watch as crew members demonstrate proper use of a fire extinguisher and vehicle extrication, among other activities, according to a town news release.
The event is scheduled on Oct. 7 from 10 a.m. to 2 p.m. at Central Fire Station, 3911 South Broadway Ave.
The Flower Mound Police Department will also host an Open House on Oct. 28.