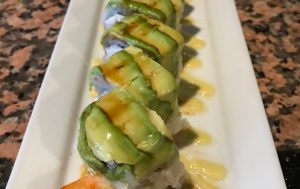 The town of Flower Mound recognized five eateries or other businesses in the town for their food safety excellence this week.
As part of National Food Safety and Awareness Month, the town went to determine which businesses of more than 300 food establishments in the town should be recognized with the Food Safety Excellence Awards.
The town took the establishments that have scored a 98/100 or better on all of their inspections for the last year and that have had no complaints and no enforcement closures. All three food inspectors traveled to each of the qualifying places for a rigorous inspection and these were the winners, according to a town news release:
Fast Food: Panda Express, 5861 Long Prairie Road
Sandwich Deli: Firehouse Subs, 6100 Long Prairie Road
Full Service: Edohana Sushi, 1900 Long Prairie Road
Hospital/ Assisted Living: Texas Health Presbyterian, 4400 Long Prairie Road
Grocery Store: Target, 5959 Long Prairie Road (This is Target's third consecutive win)
Click here to see the latest food inspection scores in Flower Mound.