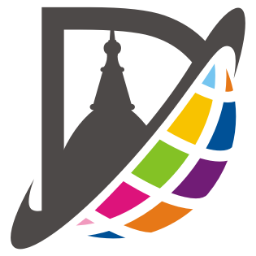 Voters residing in Denton ISD's 17 communities on Saturday overwhelmingly approved a Tax Ratification Election (TRE) to keep local tax dollars for public education local and increase funds the district receives from the state.
With 100 percent of the precincts reported, voters approved the TRE by 80 percent. A total of 2,159 votes were cast in the election, with those in favor of the TRE equaling 1,733.
"This is a great thing for our teachers and staff, and I believe, is a reflection of the work they put in each day. Our community sees the dedication we have to educating our students and supported these efforts," said Dr. Jamie Wilson, superintendent of schools.
The approval of the TRE will not increase the current ad valorem tax rate of $1.54, which has remained the same for four consecutive years. What it will do is allow the district to increase the maintenance and operations (M&O) portion of the tax rate by two cents, while the Board of School Trustees have approved a decrease of the debt service (I&S) portion of the tax rate by two cents. The adopted rate for the 2017-18 school year will be $1.06 for M&O and 48 cents for I&S.
District officials have calculated that the approval of the TRE will allow Denton ISD to capture more funds from the state and keep a larger share of taxes paid currently by local property owners – approximately $7.9 million combined.
"Growth used to pay for growth, but that hasn't been the case over the past few years with the way the state continues to fund public education," said Mia Price, board president. "I want to thank our community for valuing the work we do and providing us with the financial means that making funding a fast-growth school district a challenge."
According to demographer reports, Denton ISD currently ranks as the second-fastest growing school district in the Dallas-Fort Worth area and has the most undeveloped lots for future homes. The district has already exceeded its projected enrollment for the current school year, with more than 29,000 students currently enrolled.
The district will now have the flexibility to use the increase to its M&O budget on teacher salaries, supplies and materials for classrooms, general maintenance projects on campuses and increased utility costs.