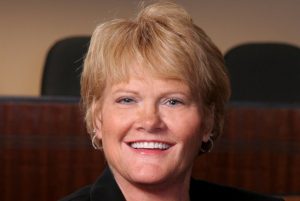 The kids are a back in school and many are excited to start a new year. Here in Highland Village we are also about to start a new year – our fiscal year. September is the month we vote and approve our annual budget which begins on October 1. Even though we are voting in September, staff has spent most of the summer preparing and presenting the budget to Council. We have several significant initiatives coming up this year.
First, we have implemented a new utility rate and rate structure which will go into effect on resident's November bill.
Our previous utility rate was structured with a low base rate and tiered usage rate which relied heavily on summer water usage to fund the system. We have seen revenue deficits because of several years of wet summers and homeowner conservation efforts.
The provision of water and wastewater service is one of the most essential city services we provide. We must change the way we value, price and use our utility services.
We are not the only City facing this issue; utility costs are increasing across the country. We have been good stewards of our utility system. The City subscribes to a low capacity of water from the Upper Trinity Regional Water District, uses the full amount and then relies on our five water wells to meet the peak demands of the summer months.
We have maintained the same rate since 2007. The City utility department works to maintain the system in a cost-saving manner. Staffing levels in the department have stayed the same for the last ten years despite increased workload and numerous unfunded state mandates. Actually, we have maintained the staffing levels at just 85% of levels suggested for utilities our size by the American Water Works Association.
We looked at all our options and determined a change needed to be made in our utility rate structure. The cost to provide water and wastewater service and maintain the system is generally fixed in nature. The new rate structure places a higher percent of the charges in the household base charge and less on the tiered usage rates. This balance between the base fee and the usage fees fairly distributes charges and provides sufficient revenues to ensure a sustainable water system and supply for the future.
The average residential bill will increase by about $20 a month. Changes will vary slightly based on the time of year and the subsequent water usage. All the details are available on the City website: www.highlandvillage.org.
We understand – no one likes to pay more for any city services.  And we looked at all our options. Our job is to ensure clean, drinkable water is available where and when you need it – 365 days a year. And we have been able to provide that service to our residents at the same city rate for the last seven years. Unfortunately the current utility rate structure will not provide enough revenue for us to sustain this most basic government service.
The new rate will apply to the water used in October and will show on the bill received in November. This new rate structure will provide consistent revenue to ensure continued safe, quality water and wastewater services.
We do have some good news for our residents with this budget year. Homeowners over 65 and those with a disability will receive a property tax decrease on their 2017 tax year bill.
In July City Council approved an increase in the homestead exemption for these homeowners. The ordinance increases the exemption amount from $50,000 to $75,000. The exemption amount decreases the taxable value of the home and, in turn, reduces the amount of associated property tax. Approximately 22% of the homeowners in Highland Village will benefit from this exemption.
Our ad valorem tax rate is also decreasing. We are lowering our rate from $0.56963 to $0.568022. Our assessed valuations came in at an overall 6% increase. Our budget expenditures have increased only 2% since last year and when we include the supplemental items we see a 4% increase.
This year we are upgrading our outdoor warning siren system and adding a siren at Sunset Park to provide full coverage of the City. The fire department will purchase a second LUCAS device which provides continuous mechanical compressions for CPR. We've also included shade covers for several of our existing playgrounds, light shields and an upgrade of the ballfield lights at Unity Park and a ThorGuard Lightning detection system at Brazos Park.
We have schedule d a bond election for November 7 of this year. Residents will have the opportunity to consider two propositions. The first proposition, totaling $2.86M, is for the full reconstruction of streets that have reached the end of their life cycle.
The second proposition, totaling $4.29M, is for park and recreation improvements. Specifically, several improvements to Unity Park, the extension of the Brazos Park parking lot, the development of Sunset Park, the resurfacing of the walking track at Victoria Park, and the construction of the trail segment on Highland Village Road from the Municipal Complex to Sellmeyer Lane.
We have a lot going on and a lot of information to share. We have scheduled a Town Hall meeting to provide information on the utility rate increase, the bond election and to address other questions or concerns our residents may have. We are asking residents to submit the topics or questions they have so we can be prepared to answer them at the meeting. Just email us at [email protected]. The meeting will take place on Thursday, September 14, at 7 p.m. at the Municipal Complex. Communication has always been important to me. I encourage our residents to attend.
I can't close this article without wishing all our students and teachers a successful school year. Let's all remember to slow down as kids will be walking to and from school. And remember the school zones are active. Highland Village is a wonderful community – I am so blessed to serve as your Mayor. Thank you and I hope to see you at our Town Hall meeting on September 14.