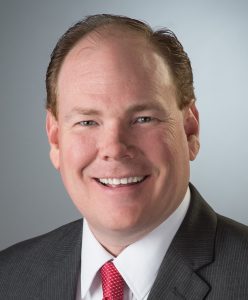 Reminder of New Services Available
Just a reminder – the new 32,000 square foot Denton County Southwest Courthouse, located at the northwest corner of Hwy 377 and Canyon Falls Drive in Flower Mound, just north of FM 1171, is now open and serving the public! We are proud to offer even more accessibility of services to the residents of Denton County. Come out and see us and please be sure to tell a friend or family member.
This building houses the County Clerk, the Tax Office, the Precinct 4 Constable, the Precinct 4 Justice of the Peace, the Department of Community Supervision and Corrections, Denton County Juvenile Probation, the Precinct 4 County Commissioner, and flexible office space for Health Services, Veterans Services, and AgriLife to use as needed.
A few of the services provided by departments in this building are: birth certificates, property records, business DBA's, passports, license plate renewals, payment of property taxes, filing small claims cases, and weddings.
In addition, the building features a community room for meetings and other civic gatherings. To make a reservation for the Community Room contact Holly at 972-434-3960. 
Hilltop Road Bridge Reconstruction 
Another important transportation safety improvement project is underway. The Hilltop Road bridge is in need of repair based on recent inspections. This bridge crosses the Loving Branch Tributary (located 0.4 miles north of FM 407 near Lantana) and is roughly halfway between Tudor Lane and Whitmore Road. TxDOT and Denton County will partner financially with TxDOT paying 75%.
Our partners at TxDOT recently awarded the $345,670 project to Coppell Construction. On September 5, 2017, we will close the bridge to traffic. Residents of Lantana will have access to Spring Creek Drive from Hilltop Road. The anticipated completion of the construction is January 2018.
Although TxDOT will be managing the project, Denton County has already notified the Denton ISD bus department as well as local public safety agencies. Our Denton County Precinct 4 staff is available to answer questions and to serve as your liaison with TxDOT for any issues you may encounter throughout construction. Should you need assistance, please contact our office at 972-434-3960, and we will help in any way we can.
For the safety of the workers and fellow drivers, we encourage all motorists to use extreme caution while driving through this project and the detour routes. We appreciate your patience and understanding through this process and thank you for supporting our partners at TxDOT as they work to improve the safety of this roadway for our residents and traveling public.
New Proposed Lower Tax Rate 
Denton County is currently holding public hearings on the proposed new, lower tax rate of $0.237812 per $100 for the tax year 2017.
The public meeting to adopt the proposed tax rate is set for Tuesday, September 5, 2017, at 7 p.m. at the Commissioners Courtroom in the Courthouse on the Square, 110 West Hickory, 2nd floor, Denton.
The tax rate being proposed will generate approximately $204.4 million in tax year 2017 and will provide funds for the increase for mandatory debt service payments for voter approved road and facility projects, and the additional funds generated from new property added to the tax roll of $8,675,101 will be used to help fund employee-related cost and operating expenses.
The current tax rate for tax year 2016 is $0.248409 compared to the proposed decreased rate of $0.237812 (cents) – a decrease of $0.010597 (cents).
Welcoming Tanger Outlets to Denton County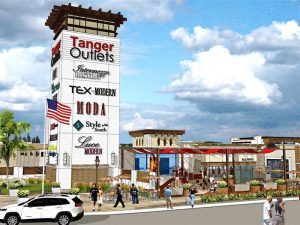 One of my top priorities as County Commissioner is to help reduce the property tax burden on residential homes by increasing and diversifying the commercial tax base here in Denton County. We are accomplishing this by attracting outstanding manufacturing, commercial and retail projects. Tanger Outlets opening in Denton County is one of these success stories.
The much-anticipated opening of the new Tanger Outlets, currently under construction at the southwest corner of I-35W and SH 114 next to Buc-ee's, is set for October 27 of this year, just in time for Christmas shopping. The center will be home to more than 75 stores, including Brooks Brothers, H&M, Gap, Nike, Guess, Levi's, Restoration Hardware, and many more.
The center is expected to hire about 900 full-time and part-time workers. In order to fill these jobs, Tanger Outlets is holding a job fair on Thursday, September 7, from 11 a.m. – 7 p.m. at the Speedway Club at the Texas Motor Speedway, 3545 Lone Star Circle, Fort Worth, TX 76177.
Stop by to meet with representatives from Tanger Outlets and brand name retailers, and learn what it would be like to work in a great industry at a top-of-the-line outlet center. Applicants are encouraged to come prepared, arrive early, and to bring multiple copies of their resume to the job fair. For more information about the job fair, visit www.TangerOutlet.com/FortWorth/Careers. New information is posted daily. 
Connect With Us
We would love to have you connected to the county by subscribing to our newsletter. Just use this link and enter your email and you'll be up-to-date on everything that's going on in Precinct 4: http://bit.ly/2aT2XNW.
Be sure and find us on Facebook at www.facebook.com/CommissionerAndyEads for the latest news in Denton County.
If you have any questions or comments, please let me hear from you. My email is [email protected] and my office number is 972-434-3960.