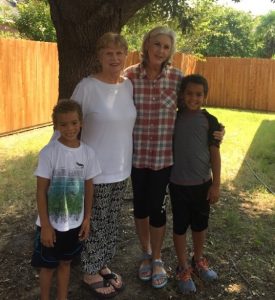 As Hurricane Harvey bore down on South Texas, Cindy Oakerson's family evacuated their South Texas homes and headed straight to Flower Mound.
Oakerson welcomed her mother, Signa Myers, her sister, Virginia Ploch and her grand nephews, 8-year-old Aiden and 7-year-old Cameron Ploch, 10 days ago. The family fled their hometown of Aransas Pass, outside of Corpus Christi, and sought shelter at Oakerson's Flower Mound home.
As she was evacuating, Myers, 74, accidentally broke her dental bridge in the front of her mouth. Self-conscious and hesitant to smile, she worried about how she would pay for it, on top of repairs for the damage done at home by Harvey.
Myers is "on a very fixed income," Oakerson said, so Oakerson called her dentist of 22 years seeking a discount for the dental work her mother needed. Her dentist's office declined, so she then called Ideal Dental, a local office with which she had no relationship.
"They didn't blink," Oakerson said. "They fit her right in quickly, and Dr. Christopher Herrera made her a temporary bridge pro bono. It was everything to my mom.
"I told the staff that I have a new dentist now."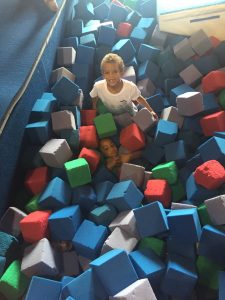 That wasn't the only way that friendly Flower Mound businesses helped Oakerson's family as they waited to return home, she said. WinKids Sports and Learning Center welcomed Aiden and Cameron warmly for lots of activities, including its open gym, Ninja Warriors class, boys gymnastics class and a tumbling and trampoline class.
"The boys are very high energy, and they're natural gymnasts," Oakerson said. "They loved it."
Mike Winburn, WinKids founder, said he's happy WinKids was able to help them.
"It's always easy to say yes when it involves children," Winburn said. "We wanted to help them keep their mind off the fact that they had no place to go and give them experiences they would really love."
Oakerson's family returned to Aransas Pass on Tuesday to find her sister's house intact but her mother's roof was caved in, Oakerson said. They said the area looks like a war zone. Though they have a long road ahead to rebuild, they are "overwhelmed with gratitude" from their time in Flower Mound, Oakerson said.
"My little nephews think Flower Mound is like heaven, because it's so friendly."