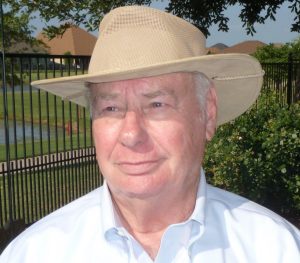 The Denton City Manager and his team was able to think creatively and bring forth a comprehensive balanced budget that funded 12 new public safety positions (5 new policemen), contained the property tax increase to the effective rate (drop the tax rate by 4.5 cents per $100 evaluation), funded numerous supplemental requests with cash, and reduced fees in the utility funds.
The new fire station at the corner of Cleveland-Gibbs Road and Old Justin Road is progressing and will be operational by summer 2018.  Cleveland-Gibbs Road is complete from FM 407 to Old Justin Road and will likely not be completed to Robson Ranch Road until later.  When completed, the fire station will be 1 mile from Robson Ranch's front gate.  But the Fire Station will be 3 miles from Robson Ranch front gate by way of Faught Road and that will reduce Robson Ranch property insurance rates.
The new Denton power station is progressing with the installation of the first of the 12 huge natural gas engines.
The McDonald's at North Texas Boulevard was removed when TxDOT widened I-35E.  McDonalds came to the City Council to ask to rebuild the restaurant that had been there for 40 years.  A gas station and an IHOP at the location will no longer be there, only the McDonalds.  UNT came to the City Council when we were considering allowing McDonald to rebuild.  UNT brought up possible traffic problems.  The City Council decided, over my objection, to delay until November to have a traffic study.  The next day UNT began proceeding to take the property by eminent domain.
The Denton Chamber of Commerce has received city funds to help Denton recruit new businesses since 1986. This year the Denton Chamber of Commerce has requested $238,836 from the city to fund the contract.  For the first time, the city will require the chamber to meet specific goals, measure key activities and provide financial and written reports in exchange for the money.
Robson Ranch Women's Club will hold their annual Holiday Market at Robson Ranch Clubhouse on Saturday, October 7, from 9 a.m. – 3 p.m.  Start your early holiday shopping with over 50 vendors selling unique gifts, clothing, jewelry, and crafts.  The proceeds from this event will benefit Our Daily Bread and Refuge for Women.  So bring family. The surrounding community is invited to come to the Robson Ranch Women's Club and friends and enjoy this unique shopping experience, at the same time supporting some of our area charities.