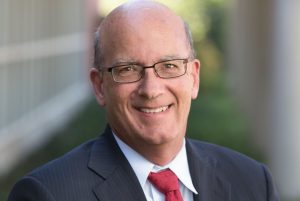 Over the years, sediment buildup in each of the ponds has threatened the health of the wildlife in the ponds.  Once completed in 2018 the ponds will once again be a healthy ecosystem and an amenity that residents will be able to enjoy for many years.
The town was asked by the State of Texas to deploy the Fire Department's AMBUS, along with seven FMFD firefighter/paramedics to San Antonio to support relief efforts for Hurricane Harvey.  Already our first responders have assisted with area nursing home evacuations.  We are pleased to be able to offer assistance to fellow Texans and wish a safe return to our first responders.  You can see photos and videos from the deployment on the Fire Department's Facebook page, www.facebook.com/FlowerMoundFireDepartment.
The Police Department launched a new program, Find My Home, to assist residents who may have difficulty communicating due to dementia, stroke or other similar health condition.  The key to the Find My Home program is once registered, the searchable database makes it possible to identify a person and help them to return safely to their home.  Flower Mound residents can enroll for free by visiting www.flower-mound.com/FMH or stopping by the Flower Mound Police Department, 4150 Kirkpatrick Lane, and filling out an application. To support the launch of Find My Home, Flower Mound Police will also organize "Senior ID" events and assist with enrolling people who may benefit from the program, so be sure to keep an eye on the Town's website, Facebook, and Twitter pages to know when an event is coming up.
Earlier this year the Town Council approved a Master Plan amendment that encourages senior housing development along the FM 2499 corridor.  Recently the Town received its first application and has been engaged with others in pre-application discussions.  I am committed to seeing Senior Rental housing come to Flower Mound.  It is one of the last pieces of our residential landscape and once in place, will allow Flower Mound to be home to families of all ages.