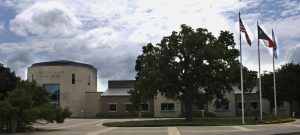 Highland Village residents have another chance to weigh in on the city's recommended budget.
Highland Village City Council held a public hearing and received the Fiscal Year 2017-2018 recommended budget during its regular meeting on Tuesday night.
The base General Fund Budget expenditures total $16,692,194, a 2 percent increase over last year, according to a city news release. A Supplemental Budget totaling nearly $600,000 is also included, resulting in a total increase of 4 percent.
Initiatives are focused on public safety and parks, the news release said. Public safety supplemental items include an upgrade to the outdoor warning siren system with the addition of a siren at Sunset Point to provide full coverage of the city and a Lucus device, which provides continuous mechanical compressions for CPR, for the second ambulance.
Parks initiatives include shade covers for several existing playgrounds, light shields and upgrade of the ballfield lights at Unity Park and a ThorGuard Lightning detection system at Brazos Park.
The FY 2017-2018 budget includes a decrease to the ad valorem tax rate, going from $0.56963 to $0.568022. Also effective for the 2017 tax year is the increased exemption amount from $50,000 to $75,000 for homeowners over 65 and disabled persons, which will benefit about 22 percent of the homeowners in Highland Village. Assessed valuations came in at an overall 6 percent increase.
The second public hearing for the budget will be held on Sept. 12.