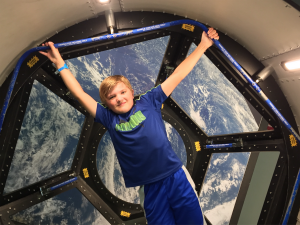 Outer space fascinates William Cleland.
"It's literally out of this world," said the 12-year-old from Double Oak.
His long interest in outer space led William to Space Academy at the U.S. Space and Rocket Center, NASA Marshall Space Flight Center's official visitor center in Huntsville, Alabama.
William graduated from the academy last month after a full week of training and education that included simulator rides and two simulated missions, in which teams launched the space shuttle, visited the International Space Station and the moon, and returned to Earth. William was a co-pilot in one mission and worked in mission control for the other.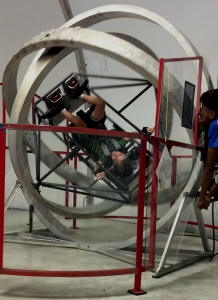 The academy's sleeping quarters is even designed to be similar to the International Space Station sleeping habitat.
"I felt like a real astronaut," William said.
For each mission, William and the other students spent about a full day just learning about what they had to do for the mission. A lot of the material was focused on science and math, which William said are some of his favorite subjects in school.
Not everything about the academy is simulated. Some of William's favorite parts of the experience was seeing "real rockets, not just models" and that one of the simulators was originally used by NASA.
"Some real astronauts sat in the same seat I did," he said.