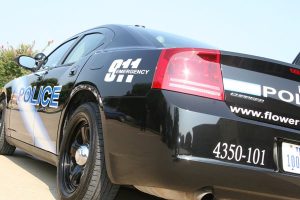 The Flower Mound Police Department has launched a new program for people who may need assistance but have difficulty communicating, according to a town news release on Monday.
The "Find My Home" program focuses on people who may have dementia, or have had a stroke or other similar health issues that make it difficult or impossible for them to properly identify themselves, the release said.
"Our goal is to have the ability to assist every Flower Mound resident in a time of need and 'Find My Home' is a great program that will help both families and officers," said Flower Mound Police Chief Andy Kancel in a prepared statement. "Having a loved one with communication issues can be stressful and we want to support them when it counts the most."
The "Find My Home" program's searchable database can be utilized in several ways, according to the town. If a family reports their loved one missing, or officers find someone who cannot communicate to the officer where they live, the "Find My Home" database can help if a caregiver has enrolled their loved one in the free program.
To enroll your loved one for free, Flower Mound residents can fill out an application at the FMPD station, 4150 Kirkpatrick Lane, or you can click here. The applicant must have a recent photograph of the enrollee and the enrollment must be updated every two years to help ensure officers are working with the best information.
Flower Mound police will also organize "Senior ID" events and assist with enrolling people who may benefit from the program. The events will be promoted on social media.