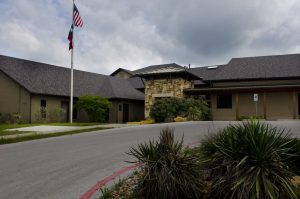 The town of Argyle will do more to preserve its trees after town council approved revisions to the town's tree ordinance.
Council asked town staff in February to "take a look at existing regulations, see how we could improve and protect more trees," said Matt Jones, director of community development. At this week's meeting, Argyle Town Council approved the changes.
Two significant changes were made, Jones said. Under the previous ordinances, tree preservation was considered near the end of the development process. The revised ordinance now puts consideration of trees, and how they will be preserved or mitigated, at the forefront.
The other change, Jones said, is the addition of new classifications of trees. The same species of trees will be protected, but there will be different mitigation or replacement criteria if a protected tree has to be removed, depending on size.
Previously, mitigation and replacement was treated the same for all protected tree species above six caliper inches. Now, there's one classification for protected trees from 6-13 caliper inches, one for protected trees from 13-20 caliper inches and one for protected trees of more than 20 caliper inches.