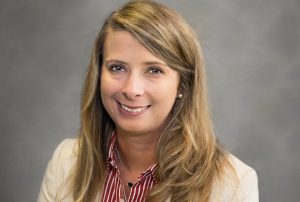 by Jessica Kimbro, Denton County Extension Agent – 4-H and Youth Development
One of my fondest memories of childhood is packing my bags and boarding the vehicle headed to Brownwood.  We were off to 4-H camp!
I'm sure my mom was probably more excited than we were…a week with no kids in the house!  I can still remember the excitement that coursed through my veins as I met new friends, swam every day, visited the craft area where I learned about leather crafting, participated in talent night and enjoyed the dances each night.
I also remember the disappointment when I learned that I still had to do chores!  I had to make my bed, clean the cabin and serve in cafeteria duty. However, completing these tasks with friends made it almost fun.  I would not trade my memories of 4-H camp for anything in the world!
I still get to enjoy 4-H camp every summer and it is still one of my favorite job assignments!  I want to encourage you to consider sending your child or grandchild to camp with me this summer.  I have compiled the top five reasons I think every child should have the opportunity to enjoy summer camp.
5. Camp encourages healthy lifestyles and physical activity.  Many of our children are struggling with obesity and sedentary lifestyles due to video games, television and computers.  At camp they have the freedom to smell the fresh air, observe the stars under a moonlit sky, learn about native wildlife, canoe in the lake, play a sport or take a hike.  All this physical activity leads to happier, healthier youth.
4. Camp allows our youth to unplug.  Children leave their cell phones, iPod and other electronic devices at home for the week.  This gives children the opportunity to discover their creative side.  They are actually called upon to engage in the real world of trees, soil, water and wildlife.  Our children often suffer from "Nature Deficit Disorder".  Camp can definitely remedy this situation.
3. Camp is a great place to learn new skills.  Children have the opportunity to learn new crafts, new games and new sports.  They might shoot a rifle for the first time or learn how to use a bow and arrow in archery.  They may develop their swimming skills or learn to play the most crazed game…ga ga ball!!  Learning a new skill can help bolster a young person's confidence which will carry into other areas of their life.
2. Camp allows children to make new friends.  They will have the opportunity to meet other campers from several different Texas counties.  This allows them to learn of other 4-H programs and become knowledgeable of cultural diversity they may not otherwise experience.   Many of these campers will go on to see each other at various 4-H events throughout their career.  It's always fun to recognize someone else when you are away from home.
1. It's just plain FUN!!
Deadlines are fast approaching to sign your child up by June 14th to avoid late fees.  Contact the Denton County AgriLife Extension Office for more information on these and other camp/workshop opportunities offered throughout the summer.  Visit our website denton.agrilife.org , call 940-349-2884 or email [email protected] for more information.