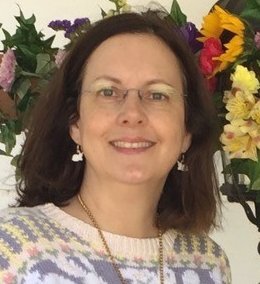 by Rev. Dr. Lucia Kremzar, Flower Mound Presbyterian Church
Particularly this time of year, and this year in particular, I am reminded of the measure of time and how little we really have.
My son was married a few weeks ago. I was privileged to officiate at Flower Mound Presbyterian Church. I did not realize how hard it would be. He's 29 and my first born. His wife is another daughter to me. We've known each other for a decade. I love them both and am so proud of their taking this key step to a long life together.
My daughter will graduate from Louisiana State University in a few more weeks. I couldn't be more proud. She's worked hard and achieved set goals!
With wedding and graduation, I'm officially a "tweener": in between two important life events!
I remember when my parents were in this same situation with three girls graduating, getting married, and then the sad loss of our dad who had virulent cancer.
Life goes on, doesn't it? And we realize, hope-fully, how much we need God. Our time is in God's hands, and it is time we start living like it.
In a quick moment, a tornado can change everything—a physical tornado or a spiritual tornado. Life can and does go from rather quiet to disturbingly difficult. And so, we must keep in close touch with God and meditate on these words:
For everything there is a season, and a time for every matter under heaven:
a time to be born, and a time to die;
a time to plant, and a time to pluck up what is planted;
a time to kill, and a time to heal;
a time to break down, and a time to build up;
a time to weep, and a time to laugh;
a time to mourn, and a time to dance;
a time to throw away stones, and a time to gather stones together;
a time to embrace, and a time to refrain from embracing;
a time to seek, and a time to lose;
a time to keep, and a time to throw away;
a time to tear, and a time to sew;
a time to keep silence, and a time to speak;
a time to love, and a time to hate;
a time for war, and a time for peace.
What gain have the workers from their toil? I have seen the business that God has given to everyone to be busy with. He has made everything suitable for its time; moreover, he has put a sense of past and future into their minds, yet they cannot find out what God has done from the beginning to the end. I know that there is nothing better for them than to be happy and enjoy themselves as long as they live; moreover, it is God's gift that all should eat and drink and take pleasure in all their toil. I know that whatever God does endures forever; nothing can be added to it, nor anything taken from it; God has done this, so that all should stand in awe before him. That which is, already has been; that which is to be, already is; and God seeks out what has gone by. (Ecclesiastes 3: 1-15)
God is in charge. He's got this one, and will provide all that we need now and forevermore! Amen.
The Pastor's Place features columns written by a different area church leader each month.Call 940-728-8284 for more information.