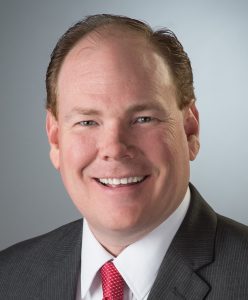 New Southwest Courthouse Opens June 8th
The new Denton County Southwest Courthouse opens for business with a grand opening celebration Thursday, June 8th at 3:30 p.m. The Southwest Courthouse is located on five acres in the beautiful master planned development of Canyon Falls in western Flower Mound, along Canyon Falls Drive at Hwy. 377, just north of FM1171. For many years the county has developed a plan to bring county services closer to its residents, and the opening of this building fulfills that plan. In fact, this building was the first project planned and approved within Canyon Falls.
The 32,000-square-foot building will accommodate the County Clerk, Tax Office, Constable, Justice of the Peace, Department of Community Supervision and Corrections, Denton County Juvenile Probation, Commissioner's Suite, and flexible office space for Health Services, Veterans Services, and AgriLife to use as needed. We also have space allocated for a Department of Public Safety Driver's License office.
Services provided by departments in this building are: obtaining birth certificates, property records, dba's, passports, license plate renewals, payment of property taxes, filing small claims cases, and any driver's license needs. In addition, the building features a community room for meetings and other civic gatherings.
The new courthouse was designed with the neighborhood in mind. The exterior material pallet consists of heavy timber elements with natural stone veneer, brick and standing seam metal roof to complement the Canyon Falls Development.
In addition, the project was designed to attain LEED (Leadership in Energy and Environmental Design) Certification. LEED certified buildings are resource efficient, which means they are healthier, more productive places, reducing stress on the environment by encouraging energy and resource-efficient buildings, and savings from increased building value and decreased utility costs.
The site's landscape plan includes native plants and trees, and features a retention pond with a walking trail across one of the restored historic Denton County bridges. We look forward to our grand opening and to serving the residents of southwest Denton County.
Farmer Brothers Grand Opening
Denton County partnered with the Town of Northlake and Farmer Brothers, and the result was their relocation and construction of their new state-of-the-art facility, which will bring nearly 300 jobs to the area.
This high-wage, high-quality development is the exact type of company the county works to attract to relocate, which is due in part to the quality of life, ready workforce, improved road system, and business-friendly environment in Denton County.
Mike Keown, Farmer Brothers CEO, said the company was extremely pleased with the support and assistance of the Town of Northlake and Denton County, along with the effort and spirit of cooperation they experienced working with the officials representing those jurisdictions.
I am proud that our hard work and partnership between Denton County, the Town of Northlake and Farmer Brothers has resulted in their relocation to Denton County.
Founded in 1912, Farmer Bros. Co. is a manufacturer, wholesaler and distributor of coffee, tea and culinary products. The Company is a direct distributor of coffee to restaurants, hotels, casinos, offices, quick service restaurants ("QSR's"), convenience stores, healthcare facilities and other foodservice providers, as well as private brand retailers in the QSR, grocery, drugstore, restaurant, convenience store, and independent coffee house channels.
The Company's product line includes roasted coffee, liquid coffee, coffee-related products such as coffee filters, sugar and creamers, assorted iced and hot teas, cappuccino, cocoa, spices, gelatins and puddings, soup bases, dressings, gravy and sauce mixes, pancake and biscuit mixes, and jellies and preserves.
Relocating to Denton County from Torrance, Calif., Farmer Bros. Co. generated net sales of over $500 million in fiscal 2014 with approximately 1,800 employees nationwide. The Company's primary brands include Farmer Brothers Artisan, Superior, Metropolitan, Cain's and McGarvey. For more information, visit: www.farmerbros.com.
Welcome to Denton County, Farmer Brothers!
Construction Begins on FM 156 in Justin
Denton County and City of Justin officials celebrated the start of the expansion of FM 156 in Justin with a groundbreaking ceremony last month. The project let in November of 2015, with the contract awarded to Mario Sinacola & Sons, Excavating, Inc. at a construction cost of $32,541,856. Construction started in March, which marks the beginning of 521 working days and 25 months of barricades. The project is scheduled for completion by March 2019.
The project will expand the highway from a two-lane road to a four-lane divided urban facility on the stretch of road from SH 114 at FM 156 to just north of FM 407 in Justin.
I am very grateful to all the partners who made this project possible. Projects of this magnitude don't just happen – it takes foresight and collaboration at every level. And while mobility and economic development are certainly an important component to this project, the primary objective of this project is the safety of our residents.
Texas Department of Transportation (TxDOT) representatives praised the efforts of every partner involved, pointing out this project was made possible because of a shared partnership between Denton County, TxDOT and North Central Texas Council of Governments (NCTCOG) to cover the costs for the expansion.
The total cost of the expansion project is $47,746,468, with the majority funded through Denton County's Regional Toll Revenue (RTR) and Denton County bond funds
Public Meeting Regarding FM 1830 Road Project
The Texas Department of Transportation (TxDOT), in cooperation with the City of Denton, the Town of Argyle, and Denton County, invites you to participate in a Meeting with Affected Property Owners (MAPO) regarding the proposed improvements to FM 1830 from FM 407 to US 377.
The meeting will be held on Tuesday, May 9, from 6–8 p.m., in the Blanton Elementary School Cafeteria, 9501 Stacee Lane, Argyle, 76226. Representatives from TxDOT and project consultants will be available to answer questions about the proposed project improvements in an open house format, with no formal presentations.
The purpose of the meeting is to discuss the proposed project as it relates to property owners. Preliminary typical sections, alignments, and other information will be on display to allow interested persons to learn more about the project.
This information will also be available for public inspection at Denton City Hall, 215 E. McKinney St., Denton, 76201; Argyle Town Hall, 308 Denton St., Argyle, 76226; and the TxDOT Denton Area Office, 2624 W. Prairie, Denton, 76201.
Master Gardner Association Spring Garden Tour
Come spend the day in beautiful Denton County gardens at the "Passport to Nature Tour" on Saturday, May 13, from 9 a.m.-4 p.m.
The tour includes five gardens belonging to Denton County Master Gardeners, plus two bonus gardens. Through self-guided tours of each garden, learn how the garden owner has addressed issues that most gardeners deal with in the development of their own spaces.
Master Gardeners will be on-site at every location to answer your questions. Click on the garden names below to see more about each garden, including the address and a map:
Journey Through the City Cottage Garden
Treasures on Leisure Lane
Pollinator's Paradise II
Texas Tropical Resort
Lazy Gardener's Oasis
Denton County Courthouse-on-the-Square (bonus garden)
Denton County Historical Park (bonus garden)
Tour tickets are $10, children 12 and under are free. Admission to a single garden is $5 at the gate. Admission to the bonus gardens is free. Tickets available from Denton County Master Gardeners at the Denton County Extension office at 401 W. Hickory St. in Denton or for purchase online.
The event will be held rain or shine. Cameras are welcome. Proceeds from the tour fund public educational projects and programs. Follow link for more information: http://dcmga.com/events/2017-dcmga-spring-garden-tour/
Did You Know?
Denton County has a vast roadway network spanning approximately 525 centerline miles and provides access through a wide variety of rural and urban areas throughout the county and adjacent areas.
Denton County officials recently approved the county's new Thoroughfare Plan, which will serve as a guide for the identification and implementation of long-range transportation investments in Denton County.
The development of a connected countywide thoroughfare network, capable of supporting long-range growth and development, is the focus of this newly approved plan. The key is to develop a framework that efficiently accommodates all city thoroughfare plans and provides effective connectivity between incorporated and unincorporated areas.
Connect With Us
We would love to have you connected to the county by subscribing to our newsletter. Just use this link and enter your email and you'll be up-to-date on everything that's going on in Precinct 4: http://bit.ly/2aT2XNW.
And be sure and find us on Facebook at www.facebook.com/CommissionerAndyEads for the latest news in Denton County.
If you have any questions or comments, please let me hear from you. My email is [email protected] and my office number is 940-349-2801.