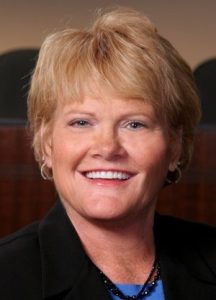 With all the recent hail storm events, our building inspections and community development staff have been quite busy registering contractors and issuing construction permits for roof replacements. As I write this completed projects are just starting to come in for inspection requests. City staff is finding that many water heater and furnace flue vent pipes have not been properly installed. In fact, 20% of the inspections conducted to date have failed because of this issue.
If a vent pipe is not properly connected, carbon monoxide will build up inside the home. Breathing in carbon monoxide (a colorless and odorless gas) can cause a person to pass out or, in extreme cases, cause death. As a homeowner it is our responsibility to talk to the roofing contractor about properly reinstalling and connecting ventilation pipes. This is especially important for those in communities that do not require city permits and city inspections. For your safety please be sure to check that your ventilation flue pipes are installed correctly. We will be checking in Highland Village.
The summer months are coming and we have a lot of activities for everyone in the family. But first, I want to tell you about a gentleman that has been serving our community since he moved here in 2006. We recently honored a fellow Council member, Bill Meek, for his service to Highland Village. Bill moved to Highland Village in 2006. He wanted to be part of the City and what we do so he volunteered for appointment to the Zoning Board of Adjustment. After three years on the ZBA he decided to step up his involvement and ran for City Council. He was elected in 2009 and is now stepping down as he has reached the term limit for service on Council. Bill was, and I know will continue to be, an outstanding advocate for Highland Village. He represented the City at nearly every local and regional event. We are grateful for his service to Highland Village and wish him well.
Dan Jaworski filed for Bill's spot, Place 7, on the Council and will be sworn in on Tuesday, May 9. Dan has previously served on the Planning & Zoning Commission and the Fire Department Task Force Committee. We look forward to working with Dan.
Election Day is Saturday, May 6. We are not having a municipal election this year as all Council places were unopposed. We are having a special Home Rule Charter Amendment Election to consider ten amendments to the Charter. The details regarding the amendments can be found on the city website but basically they are updates to conform the language to current state laws, including the Texas Election Code, as well as language that better states and clarifies the intent of current charter language. If you didn't vote during early voting I encourage you to vote on Election Day. All Highland Village precincts will vote at the Municipal Complex on Saturday, May 6, from 7 a.m. to 7 p.m.
Also on Saturday, May 6, we will be celebrating the work of our local artists at the Highland Village Art Festival. This is the third year for us to partner with The Shops at Highland Village to hold this all day art festival. You'll see local artists demonstrating and selling their gallery quality artwork. We'll also have children's activities and live music; plus we're right at The Shops at Highland Village so there are plenty of options for dining or shopping the stores. I encourage you to come by and see the beautiful art that is created by members of our community.
We are more than excited for the season opening celebration of Doubletree Ranch Park. This park is absolutely beautiful! You can walk nearly a mile of trail, enjoy a family picnic in the pavilion or grand lawn, take in a soccer game, play in the splash pad, fish in the pond or just enjoy the outdoors. We are holding the opening celebration on Saturday, May 13, at 11 a.m. We'll have food, drinks, music and we'll turn on the splash pad for the season.
Celebrate Highland Village is scheduled for Saturday, June 3. All events this year will be held at Unity Park. In the morning we'll have the 1k/5k run, the family fishout and the celebration of Arbor Day with a proclamation and free native Texas redbud saplings. Then that evening we'll be back at Unity Park where we'll have music by Professor D and then our spectacular fireworks show. Last year when we had to cancel Celebrate because of flooding we were able to move the fireworks to Unity Park. We heard so many positive comments about having the event at Unity Park we decided to schedule it there again this year.
Despite the recent hail storms, we do have much to celebrate in Highland Village. I thank you for your continued support and your commitment to making Highland Village a great place to live, work and raise a family. I hope to see you at one of our many May events!