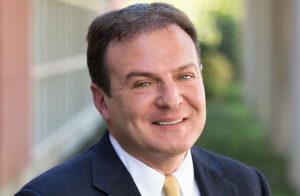 National and locally it seems one topic taxpayers are always interested in are taxes and how well our tax dollars are being utilized. So let's take a moment to reflect upon Flower Mound.
Dollars In
When we pay our property taxes, approximately 70% is for our local school districts, 20% to the Town and 10% to the County. As you can see below, the two primary sources of revenue are Property Taxes and Sales Tax Revenue.
The Town's Property Tax Rate is just under 44 cents per $100 dollars and in the last 25 years, the only change has been a one cent decrease. It is important to point out that Flower Mound's property tax rate is among the lowest in North Texas. For example Frisco, Southlake, Allen, McKinney, Coppell, Denton and Carrollton all have higher property tax rates than Flower Mound.
However, we all say 'why do my property taxes keep going up each year?' First, let's keep in mind the town's portion of your property tax rate is only 20%, but the reason your appraised value or market value of your home continues to increase is because everyone wants to live in Flower Mound. Appraisals are determined by an independent body in Denton that looks at recent sales in our neighborhoods to determine value.
The second largest source of revenue are Sales Tax Collections. Since 2009 the Town's Sales Tax Revenue has increased from $6.5 million to $11.1 million (general fund), a 70% increase. While impressive, it woefully trails our neighboring communities. As you can see below, for every dollar we collect in property taxes, Flower Mound collects 36 cents in Sales Tax Revenue. Let's compare that with our neighbors. In Lewisville for every dollar in property taxes, approximately one dollar in sales tax revenue is collected. In Grapevine it is even more dramatic, for every dollar in property taxes, two dollars is collected in Sales Tax Revenue.
Sales Tax revenue is what helps pays for our Parks and Streets. Currently the Town is spending $3 million to make Twin Coves a beautiful lakeside park. This would not have happened if it wasn't for the 70% increase in annual sales tax revenue. If we want even nicer parks and better streets it is incumbent upon the Town to continue to increase our sales tax dollars in Flower Mound. When we shop in Grapevine and Lewisville we only help our neighbors build better streets and nicer parks. Sales Tax revenue is the driver for all amenities in our Town.
| | |
| --- | --- |
| Property Taxes | $29,836,331 |
| Utility Franchise Fees | $6,098,500 |
| Sales Tax Collections | $11,110,095 |
| Other Taxes | $200,000 |
| Charges for Current Services | $2,960,352 |
| Licenses and Permits | $2,268,855 |
| Fines and Forfeitures | $901,772 |
| Interest Income | $60,000 |
| Intergovernmental Revenue | $641,450 |
| Interfund Transfer | $2,200,296 |
| Other Revenue | $1,261,639 |
| Total General Fund Revenues | $57,539,290 |
As with any organization, the bulk of the Town's expenditures are for personnel. Approximately 43% of the Town's annual budget goes to Public Safety. The next largest portion is Community Services followed by Administrative Services and Public Works. The Town of Flower Mound employs almost 650 people from our Police and Fire Departments to school crossing guards.
Town Debt
In the State of Texas there are less than two dozen communities that Standard and Poors has given their highest rating for financial security. Across all of America there are perhaps 300 communities that are rated AAA by Standard and Poors. Flower Mound is one of those communities. The Town's debt is broken into two sections, general obligation debt of the Town's General Fund and Revenue Debt of the Utility District. The Utility District debt is what is used to maintain the wastewater and sewer of the Town's infrastructure.
Let's first look at our debt on a combined basis. In 2009, the Town of Flower Mound had $135 million in total outstanding debt. In 2016, the total outstanding debt of the Town was $136 million. This was all done while completing $85 million in new capital projects for the Town. One of our former mayors, Larry W. Lipscomb (1992 – 1998), had such an aversion to debt, he earned the nickname Pay-As-You-Go Lipscomb. For all intensive purposes, as we have completed the $85 million in Capital Projects, we paid as we have gone, retiring outstanding debt at the same rate we have issued new debt. I think across the country, one would be hard pressed to find other municipalities that have held their outstanding debt constant over the last decade. A decade ago, approximately 12 cents of your property tax dollars were used to service the Town's debt. Today it has dropped to 10 cents, a 17% reduction. The vast improvement in our financial metrics has resulted in the Town being awarded an AAA rating.
Additionally, if you consider just our general obligation debt, a decade ago the per capita amount was approximately $1200. Today that amount has dropped to $800 as we have retired more general obligation debt than new G.O. has been issued. Again, I think this is a statistic few other communities across the country have replicated.
Flower Mound's Population Growth
One of the things you will hear some say is that Flower Mound is growing too fast.   Let's look at hard numbers:
2008: 62,844
2016: 68,050
Flower Mound's growth rate has been averaging half that of Denton County for the last decade. From a population standpoint, Flower Mound is growing at one of the slowest rates in North Texas. However, from an economic perspective we are far surpassing most other communities.
Commercial Space in Flower Mound has increased substantially, by almost 5 million square feet in the last five years. Five million square feet is quite a bit, however the commercial vacancy rates now sits at the lowest levels in a decade. In 2012, the Commercial vacancy rate was 10.5%, today it stands at 4.8%. A large part of our additional commercial space can be attributed to the over 50 new restaurants that now call Flower Mound home.
New Job General Categories
TOTAL:
Professional
Full-Time
1,929
2,914
Part-Time
985
Restaurant, Retail, & Service
Full-Time

Part-Time

765

1,513

2,278
Other
Full-Time
1,784
2,506
Part-Time
722
*Jobs added between May 2012 and January 2017
"Other" job category = Warehouse, distribution, manufacturing, movie theater, education (day care), and other similar positions.
Since 2012, the Town has attracted twice as many new jobs than it has added residents. Money Magazine went as far as to name Flower Mound one of the top places to find a job over the next five years.
So is Flower Mound growing? Economically yes. Flower Mound's Hospital is one of the best performing hospitals in the Texas Health Presbyterian Family. We finally have our first hotel opening soon, with others on the runway. I'm proud to see Flower Mound's economic success. A strong economy will benefit all of us.