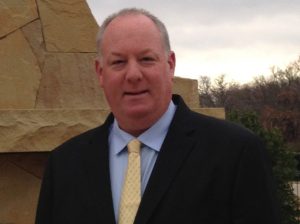 On behalf of Officer Michael Wyman, and his family, thank you for the well-wishes, prayers and heartfelt support. On February 19, Michael's wife Marsha experienced a medical emergency that resulted in her being transported via medical helicopter to a regional trauma center. On Sunday, February 26, 2017 beloved wife Marsha Wyman passed from natural causes.
Many people have asked how they could assist the Wyman family. Prayer, positive thoughts and emotional support are all important. It is our understanding that many individuals, groups and service organizations have talked about near-term fundraising to help defray expenses accrued by the Wyman family.
If you are interested in making a direct financial contribution a "GoFundMe" www.gofundme.com/wyman-family-fund account has been established under the "Wyman Family Fund." Any funds collected will go directly to the Wyman's to defray expenses. You may also drop off monetary contributions at Double Oak Town Hall for DOPD Officer Michael Wyman and family.
Thank you for your consideration,
Derrick Watson, Chief
Double Oak Police Department
Mike Donnelly, Mayor
Town of Double Oak
May 2017 Double Oak Council Municipal Election
 The town's municipal election will be held on Saturday, May 6, 2017. The following filed as candidates for office:
Candidate for Mayor
Mike Donnelly (unopposed)
Candidates for Council-Member (Elect 2)
Steve Durbin
Dr. Ara Minassian
Scott Whisenhunt
There will be a Candidate Forum moderated by Bob Weir on Thursday, April 13, from 7– 8 p.m at Double Oak Town Hall.
Waketon Road and Drainage Reconstruction Improvement Project
The town was recently notified that this important road and drainage project is back on the engineer's list. The plan is to bid out the Double Oak and Flower Mound sections together. The road will be widened, constructed in concrete with curb and gutters and sidewalks. The Chinn Chapel – Waketon intersection will be constructed with a round-a-bout similar to the one at Dixon Lane. An informational open house will be held at town hall in the future and the public will be notified. Please contact town hall if you have any questions.

Discussion on an ordinance prohibiting the use of a hand held electronic device while operating a motor vehicle
Councilman Ted Gruenloh has requested that the town consider such an ordinance, meaning it would be illegal to hold and use a cell phone or any electronic device while driving. Councilman Gruenloh is spending time researching other municipalities that have either adopted such an ordinance or are in the process of discussing it. This issue is under discussion in the current state legislative session.  He and the council would like to hear resident's thoughts on this matter. Council meetings are normally the 1st and 3rd Monday's of each month and feel free to send an email to Town Secretary Charlotte Allen at [email protected] and she will make sure your email reaches council.
Town Discusses Zoning Land Use Categories
The council is in the process of reviewing land use zoning categories such as commercial, retail, restaurant, health care and other uses. Residents are welcome to attend council meetings to hear discussion and provide comments.
Trash and Recycle Carts Curbside Timing Guidelines
In the Town's efforts to maintain its Scenic City designation and keep our neighborhoods attractive, the Town is asking for your assistance and cooperation.  Please adhere to the curbside timing guideline in the Waste Management-Double Oak brochure:

 Curbside Timing: To ensure collection, carts must be at the curb no later than 7 AM on the scheduled trash day pick up. Double Oak requires that you place your trash and recycling carts, including third Friday bulk, at the curb no earlier than 8 AM the day before collection and to remove the carts from the curb by 8 AM on the day following your collection.
Courtesy letters will go out to property owners when carts are found at the street past the stated guidelines. Thank you for your help on this matter.
Double Oak wishes all a fun and safe Spring Break!