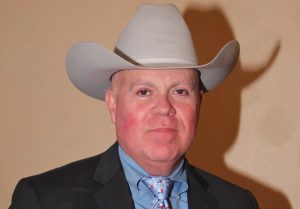 February is Teen Dating Violence Awareness month, and our children can be at risk without us ever suspecting.  Most of us do everything we can to keep our children from experiencing any form of violence, so when it happens in a dating situation, it's unexpected.  To make matters worse, abusers commonly make the victims feel like the abuse is their own fault because they are stupid, or somehow not as good as they should be.  As a result, the violence often goes unreported
We like to think that our teenagers have a good sense of self-worth, and will not be influenced by this behavior, but one thing we forget to take into account is that the teen years are filled with changes and insecurities that they are unsure how to handle.  According to the CDC, "Teens often think some behaviors, like teasing and name calling are "normal."  However, these behaviors can become abusive and develop into more serious forms of violence."
Dating violence is a type of intimate partner violence. It occurs between two people in a close relationship. The nature of dating violence can be physical, emotional, or sexual.
Physical Violence is pinching, hitting, shoving, slapping, punching, or kicking, of course, but Dating Violence can come in other forms as well.
Psychological/Emotional Violence is threatening a partner or harming his or her sense of self-worth. Examples of this include name calling, shaming, bullying, embarrassing on purpose, or keeping him/her away from friends and family.
Sexual Violence is forcing a partner to engage in a sex act when he or she does not or cannot consen This can be physical or nonphysical, like threatening to spread rumors if a partner refuses to have sex.
Stalking is a pattern of harassing or threatening tactics that are unwanted and cause fear in the
Dating violence can take place in person or electronically, such as repeated texting or posting sexual pictures of a partner online.  One of the key factors in the underreporting of dating violence can come from a lack of understanding on the part of the victim about what exactly constitutes dating violence.  This also makes it easier for the abuser to make the victim think the abuse is the fault of the victim.
Some things to watch for that can indicate your child is experiencing or involved in dating violence warning signs are:
Makes excuses and apologizes for his or her partner's behaviors,
Often has unexplained injuries, such as bruises or body pain,
Isolates him or herself from family and friends and only deals with his or her partner,

Involvement in antisocial behaviors
Withdrawing from activities
Sleeping too much or too little

The dating partner frequently texts or calls demanding to know where and with whom he or she has been,
Is frequently upset or depressed but is unwilling to discuss the cause.
Dating violence is a widespread issue that has had serious long-term and short-term effects. Many teens do not report it because they are afraid to tell friends and family.  Abusers are experts at making their victims feel like the party to blame in the abuse.  Among adult victims of rape, physical violence, and/or stalking by an intimate partner, 22% of women and 15% of men first experienced some form of partner violence between 11 and 17 years of age.
For more information on these topics, please visit the links below.
www.cdc.gov/features/datingviolence
www.cdc.gov/violenceprevention/pdf/teen-dating-violence-factsheet-a.pdf
www.loveisrespect.org/healthy-relationships
afsp.org/about-suicide/risk-factors-and-warning-signs