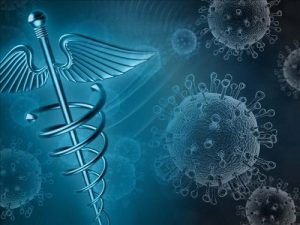 Know anyone under the weather? Perhaps you have been battling the crud yourself? If you have not gotten a flu shot yet, there is still time.
The Centers for Disease Control and Prevention is reminding residents that it's not too late to take action in defending yourself against seasonal influenza viruses.
In fact, Denton County Public Health has reported high influenza activity since the New Year, and Dallas County officials are reporting a 20-percent increase in influenza reports.
Children under the age of five, pregnant women, adults 65 and older, and those with chronic health conditions have a higher risk of complications or death from the flu, and should get a flu shot.
In addition to an annual vaccination, combat the flu this season by practicing the following safety measures:
Wash hands often
Avoid touching your eyes, mouth, or nose
Cover mouth when coughing or sneezing
Stay home when you feel sick
Avoid contact with sick people
Get plenty or rest and exercise
For more information on flu vaccinations, and tips to prevent infection, visit: http://www.cdc.gov/flu.