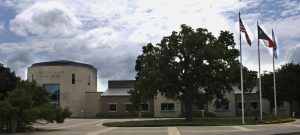 Highland Village residents will have a chance to vote on charter amendments in May. The changes are mostly housekeeping items that will be part of the ballot during the May 6 municipal election.
The 10 propositions include updates regarding state laws and the election code, as well as language clarification. The proposed amendments which clarify language to provide consistency with state law include council member residency qualifications and eligibility to seek another office or position while currently serving on council, filing for office and public records.
Amendments proposed which are clarifying language and/or procedural in nature include the composition of a council quorum, codification of city ordinances, and term clarifications relating to petitions.
The appointment of municipal clerk is proposed to be repealed as the appointment is addressed in the City Code of Ordinances and a proposal is included to require enactment of an ordinance establishing a Parks and Recreation Advisory Board and the purpose and duties of the board.
Public hearings regarding the charter amendments were held at the January 24 and February 14 meetings.