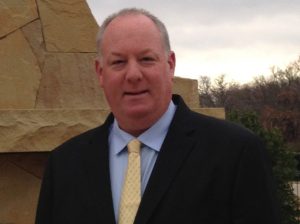 Greetings from Town Hall
May 6, 2017 Double Oak Municipal General Election
In Double Oak the position for mayor and two council seats are up for election. Terms are for two years and will run from May 2017 to May 2019. The filing period for ends on Friday, February 17, 2017 at 5 p.m. For more information regarding the May 2017 general election, please contact Town Secretary Charlotte Allen at 972-539-9464 or [email protected]. 
At the time this column is submitted, the following candidates have filed for these offices:
Mayor: Mike Donnelly
Council Member: Steve Durbin, Dr. Ara Minassian, Scott Whisenhunt
Election information, including up-to-date candidate filings, is posted on the town website at www.double-oak.com.
Double Oak Women's Club News
DOWC President Mary Beste has shared the following news:

DOWC Annual Auction: "Because of the generosity of this community and those surrounding our town, the November auction raised $7,500, which the DOWC has presented to our Double Oak Volunteer Fire Department. I know these funds will be put to good use as they protect our homes and property," said Mary.
The town joins the DOVFD and community in thanking all the wonderful members of the DOWC and those who donated items, goods and services, and sponsors, for working together for a great cause.
Murder Mystery Dinner: The DOWC will host a Murder Mystery Dinner on Saturday, February 11 at 6 p.m. at town hall. The cost is $20 per couple. "It'd Be A Crime To Miss This Dinner."
Las Vegas Casino Night: This always fun social event will be held on the evening of Saturday, March 4 with doors opening at 7 p.m.  Proceeds raised help the DOWC throughout the year with community service projects, club events and funding of the annual scholarship. The club needs table sponsors and your business sponsor name will be displayed at the event.
The DOWC scholarship committee will start work soon on applications. If you have a graduating senior this year, be sure to apply for the DOWC scholarship to be awarded in May.
The Double Oak Women's Club and members are truly community-oriented and have many activities to try out and get involved in such as: gardening, golf, bowling, walking group, day & evening book clubs, shooting range trips, bridge and bunco, let's do lunch groups and many more fun activities and socials.
Check out the DOWC online for more information:
www.doubleoakwomensclub.com and their Facebook page
HAPPY VALENTINE'S DAY and PRESIDENT'S DAY!