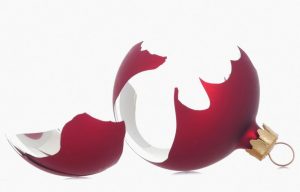 Back in August I stood in the living room, tapping my fingers on my cheek looking around at the shelves I always decorate right before Christmas week.  My attention turned to the currently naked space where the tree would eventually be placed.  There would be so much to plan and Thanksgiving would soon be at hand.  I shrugged my daydream away and realized it was here to stay.  It wasn't August at all but holiday time had come to call.
While I take great pride in my home after all the red and green ornaments adorn, the more I make enhancements, the slower the advancements.  Even making cookies is getting to be a bit much.  Last batch of banana bread I forgot to add the nuts. Another batch I baked turned out to be a bust.  It tasted as though I'd added Firestone all through the batter to include the crust.  I later realized I'd neglected to add the butter so I fed it to my husband who eats all things no matter.  He's also very accommodating when it comes to the burned cookies.  He knows the ones that turn out good are only for the neighborhood.
There's always a plethora of gag gifts to be wrapped.  It's a tradition to see just how silly you can get.  Don't recall how it got started but it makes for great fun while using six rolls of Scotch tape before you are done.  In front of the fireplace extra presents await.  There's just too many for the base of the tree to accommodate.  A couple of grandkids are precious and dear which add to the gift list each passing year.  Amazingly, both little girls never touched one gift until they were told after dinner they could, if they wished.  I asked my son how that could be…so well behaved to not even have fingered one ornament on the tree.  He explained to me about the slapping of small hands.  This concept I had forgotten about but did understand.  And in all fairness, the cats helped out, too, staying 'just out of reach' yet still in full view.
Rebbie Boy (huge fat cat, not very fast on his paws) generally doesn't make it to one of the bedrooms where doors are kept closed.  By the time the pint sized human pains in the patooties are bursting into the house, he's barely had time to lumber away with his toy mouse in his mouth. Underneath the dining room table provides something like a jail cell with him happy to be partially inaccessible from the little creatures from hell.  Enamored with the giant fur ball, the girls begin to crawl.  They go as far under the chair legs as they can until he starts to hiss which means they better scram.  Can't tell you how many times they've been warned not to go too far, when that grumbling begins that means Rebbie is at war.  The cat has all his claws so he could potentially do harm…I don't think he ever would but there could be cause for alarm.
On the other hand, Cookie Girl has kept her girlish figure. She's fast as lightening and when their car pulls up her speedy gear is triggered.  By the time the irritating urchins converge on her world, she's either stowed away under a bed or opened a kitchen cabinet door.  Because she's so clever, she seldom gets busted or fussed at.  Too bad, because she has no front claws so would be less of a threat.  Rebbie finds this whole situation totally inequitable, that he be made the sacrificial lamb and she avoids the trouble.
So I tell him, "Sometimes life just isn't fair.  You are the main event by just being there!"
I leave the decorations up until New Year's Day has passed.  I remember well from last year the overwhelming task. After all, the ordeal took me better than a week starting with the garland and ending with the wreath.
But for all my complaining and fretting beginning in the summer months I'll keep up the pace year after year I just have a hunch.  The next twelve months I'll take time out.  And here's one word that will come from my mouth:
 "WHEW!!!"
 Read Cindy's column each month in The Cross Timbers Gazette.