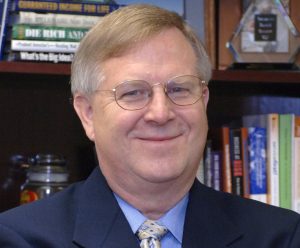 As I travel and talk to people about various financial issues, I sometimes find areas in which the misinformation is literally jaw-dropping.  Reverse mortgages are one of those areas.  A HECM (home equity conversion mortgage), which is the official name for a reverse mortgage, is an FHA insured, non-recourse loan with a number of consumer protections built into it. A reverse mortgage can be a very effective tool in a lot of financial situations.  Here are some things you should know:
The borrower (you) owns the home. The mortgage company in a reverse mortgage is in the same position as the folks were who gave you your first mortgage when you bought your home.  They don't own your home, but they do have a lien against it.
You can't get kicked out of your home as long as you meet the requirements of the loan. While the borrower (you) lives there, pays the property taxes, insurance and assessments, and maintains the home, nobody can take your home away from you.
The interest rates are comparable to other home mortgages.
The costs of obtaining a reverse mortgage vary depending on which mortgage company you use, some are outrageously high, some are very inexpensive. Like anything, it pays to shop around for the best deal.
Your home can still pass to your heirs. Your heirs can decide if they want to pay off the mortgage, refinance it, or sell it, just as they would with any mortgaged property.
This is a very effective planning tool for a variety of situations. While some people believe this program is for "desperate" people, today's program requires underwriting, adequate income and financial stability.
One of the strategies that we are particularly excited about is rather than using a reverse mortgage for immediate income we can set it up as an increasing credit line against unexpected events in the future.  This allows us to "crack the egg" on your home equity, to allow it to provide income in the event that your retirement investments don't produce what you expected or your expenses are higher than you thought because of medical issues like disability, long term care, Alzheimer's care and the like.
Call us, we can explain how this flexible strategy might benefit you and put you in touch with reliable, vetted companies that can help you get a HECM.
On a different note one of my associates, Jack Kendall, CFP®, ChFC®, CLU® (same name, no relation)  will be teaching an adult learning, Personal Finance course at North Central Texas College's Corinth campus on Monday nights for 7 weeks starting January 30.  It should be a great experience and you can learn a lot from his 37 years of financial experience.
Call our office, 972-874-8757, for more information on the course or to set a free "get to know you" appointment to talk about your personal situation.  We love to help people; reduce their risk, increase their wealth and improve their lifestyle.