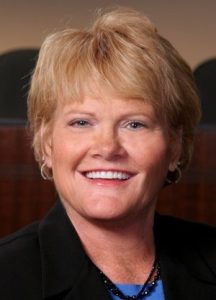 As we begin the New Year I would like to take this opportunity to highlight 2016 and provide a look at initiatives for 2017.
We learned that our residents love living in Highland Village, they appreciate the safety of the community and the services provided by our fire department, the beauty of our parks and trails and the level of customer service provided by city staff.  We conducted a resident satisfaction survey in the spring to seek resident input on the services we provide. Nearly 80% of residents told us they are satisfied with the level of services they receive in relation to the property and sales taxes paid. We like to hear that our residents are happy here and we commit to continue providing the level of service that meets the expectations of our community.
We had several internal promotions this year which are a testament to the leadership and succession training we have put in place in the City. In the fire department, assistant chief Brad Goudie was promoted to Fire Chief when Chief John Glover resigned to take a position in Flower Mound and firefighter/paramedic Dan Ortmeier was promoted to Captain. In the police department, officers Robert Fever and Mike MacLean were promoted to Corporal. In Municipal Court our long-time court clerk Barbara Osborne retired and her assistant, Priscilla Ibarra, was promoted to court clerk.
A new residential subdivision opened this year, Wichita Estates. The neighborhood of 39 residential lots is off of Sellmeyer Lane and Highland Village Road backing up to Wichita Forest. The City partnered with the developer to soften the "S" curve on Sellmeyer Lane providing for safer travel in the area. The trail system included in the development completes the main spine of our Inland Trail System and with the completion of the trail at Doubletree Ranch Park, residents can travel from the eastern portion of the city of the western portion on the trail system.
This year we are continuing our focus on public safety enhancements. Last year we began a significant upgrade to our emergency radio system to move us from an analog system to a digital system. This upgrade brings us into compliance with emergency radio system standards. We also replaced our Computer Aided Dispatch and Records Management System with more efficient and advanced software which allows for the potential to integrate dispatch centers throughout the county. In November we officially switched our emergency radio system to migrate with the Denton County digital system.
Looking ahead to 2017 we are completing the work on updating dispatch consoles to utilize the digital system and installing the new Integrated Computer Systems computer aided dispatch and records management system. This public safety project is an example of communication and a successful partnership with the Denton County Commissioners Court, Denton County Sheriff's Office and Highland Village officials and staff to benefit residents of the region and provide enhanced safety for area first responders.
Additionally, in 2017 we will implement the Emergency Care Attendant program to provide medical emergency response by police officers trained to provide initial emergency aid until fire department personnel arrive on scene. The safety and health welfare of our residents is a top priority and this program will enhance the medical care we provide our citizens.
We are completing the work on the Highland Village Road Overlay project. This project began in August and unfortunately the final inspection found some areas to be out of compliance with surface test specifications. The contractor completed a surface grinding to bring the roadway into compliance and a fog seal treatment has been applied to provide a consistent black surface. We also have five other streets identified as part of the 2017 asphalt overlay project.
Council approved our first 55+ active adult community on the northwest side of the city. The development, Ladera Highland Village, is an age-restricted, maintenance free, gated residential community integrated with walking trails, parks and open space. The community of approximately 100 homes will be located on the east side of Chinn Chapel Road and north of the Chapel Hill Estates.
In economic development, the Murphy Oil gas station in the Marketplace at Highland Village opened this summer providing a much-needed gas station on the west side of our city. Torchy's Tacos opened in the Shops at Highland Village and Shoal Creek Tavern should be opening soon. Our Highland Village Kroger has closed and, as many of you know, I was sad to see our local grocery store leave. Unfortunately corporate decisions are made that is the right move for them that leave a hole in a community. We are working with the property owner and the leasing company to find a new tenant and will keep you informed as we are able to.
In parks we are excited to open Doubletree Ranch Park this year. A soft open took place in the fall with soccer games taking place at the park. This park will truly be a gem for our city with soccer fields, a splash pad, a great lawn, natural habitat viewing area and a beautiful pavilion. The snack bar will be operated by Highland Village's Edison Coffee Co.
Highland Village's first official dog park will open this spring. This was truly a community-driven project. Many of our residents were using a fenced area on LISD property for a dog park. When that area was no longer available to them the residents came to the city and expressed their desire for a city dog park. Our parks director, Linda Cornelius, was able to find an area at Unity Park to build a dog park to meet the desire of the dog-owners of our city. And, our parks crews were able to install many of the features and amenities to provide a cost savings for the City.
Also in parks, we are planning a hydraulic study of the ponds at Unity Park to determine options for future use and associated maintenance and we are looking at a design for future development of Sunset Point Park.
This year in Highland Village we are committed to continuing the level of service our residents expect and maintaining a fiscally responsible approach. We are proud of the accomplishments of our city and appreciate hearing how much our residents like Highland Village. Here's to the continued success of Highland Village!