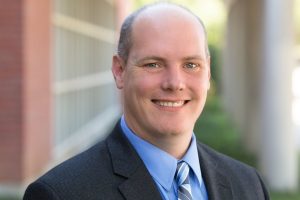 Happy New Year! I hope you and your family had a wonderful holiday season. As we welcome a New Year, I wanted to highlight some of the projects that we will see beginning or nearing completion during the coming months. Residents will be glad to know many of these exciting changes affect our award-winning park system and include:

Heritage Park, Phase 3: This phase of the park includes an approximate 3,000-square-foot interactive play splash pad, a rustic pavilion/outdoor classroom, a small restroom, 40 additional parking spaces, connecting trails, and additional landscaping. The restroom will provide facilities for the rustic pavilion, future disc golf course, and dog park users. It is scheduled to be complete in 2017.
Twin Coves Park: Construction is underway on 19 furnished cabins, 18 new RV slips, roads and parking, pavilions, primitive camp sites, restroom/shower facilities, a kayak/boat launch, additional trails, and other recreational facilities. Parks staff anticipates this work to be complete by spring 2017.

Playground upgrades: The Town plans to provide new themed-playground equipment in Bluebonnet, Gaston, Glenwick, Grove, Oak, and Spring Meadow Parks.
Parks Master Plan: The Town Council will vote to formally adopt the updated Parks Master Plan in February, after several months of hard work and research. The Parks Master Plan was updated in 2010, and serves as a guideline for prioritizing projects, fiscal planning, and other quality of life enhancements for the next 10 years. The Town received substantial feedback from the community, which indicated a desire for more indoor workout space, neighborhood parks, soccer fields, tennis courts, and trail connections (which will be addressed in a future Trails Master Plan). Residents also requested more adult fitness/wellness programs, special events, and nature programs.
In additional to park upgrades, several new Town facilities will take the next step toward completion:
Temporary Fire Station No. 6: This facility, located off of Stonecrest Road near Canyon Falls, is scheduled to be fully complete and functional this month. Town staff are reviewing locations for the future permanent Fire Station No. 6 and will take steps to acquire the land in the future.
Fire Station No. 7: Station No. 7 will begin the design phase next fall, and is set to be located off of Skillern Road, near the Wichita Trail intersection.
Town Hall: The new Town Hall will be constructed on the same property as the current Town Hall, at the southeast corner of Morriss and Cross Timbers Roads. Town staff members are working with the architectural firm to put the final touches on the floor plan and design and plan to break ground this spring.
Library Expansion: This project is still in the beginning steps, but will be considered by the TIRZ Board and Town Council in 2017.
Road construction is a certainty as the Town works to maintain its invaluable infrastructure. Here are a few of the projects scheduled for 2017:
Forest Vista Drive: The repaving project took significant steps in December. Although it is scheduled to be complete in May, the Town anticipates it will be finished a few months early, weather permitting.
Waketon Road: The future redesign and construction of Waketon road is being completed in coordination with Bradford Park, Double Oak, Denton County and Flower Mound. Construction is expected to being fall 2017.
Stonecrest Road: Construction is anticipated to be complete in February.
McKamy Creek Road (Flower Mound Road to Woodhill Drive): The reconstruction project began in this month and is expected to be complete in August 2017, weather permitting.
If you'd like to stay connected with Flower Mound projects and news, I encourage you to visit the "Notify Me" page of the Town's website at www.flower-mound.com/notifyme to have news and updates sent to your email or smart phone.