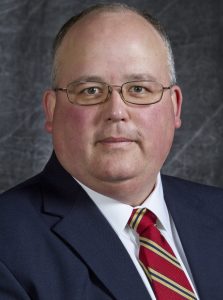 by David Annis, Denton County Extension Agent
I got to thinking how your AgriLife County Extension Agent is better than the internet.
It all started with my 10-year-old truck experiencing mechanical problems. Being the enterprising person that I am, when it came time to change the spark plugs, I decided to do them myself. After all – they're just spark plugs. How difficult could it be? Well, I found out after I sheared off four of the eight spark plugs. It's not good when you leave part of the spark plugs in the engine!
I decided to go to the internet – the source of "all" information. Oh, I found many ways of getting the spark plug fragments out. At the end of several hours of searching, I called my fire chief (he is a certified mechanic). He came over and gave me some much needed information and practical guidance. This got me thinking.
I was in a bind and turned to the internet. Not an altogether bad idea, however I found that I didn't have the experience to know what would work and what wouldn't. The internet didn't provide me the practical information to guide me through the repair process on my vehicle.
A different scenario: A few weeks ago at the office, I had a question about forage production on thirty acres. As we were visiting about the pasture and weeds, he said that he had a few horses grazing on it. I asked how many (thinking maybe three or four horses). When he said 23, I told him that I couldn't recommend a forage to plant because as it came up the horses were going to eat it right back down to the ground. He told me that he had read on the internet that you could put one horse to an acre and still have forage. That may work, but not around here! That pesky internet thing again. It will give you answers, maybe not the right answers.
Texas A&M AgriLife Extension has County Extension Agents that can provide you all sorts of non-biased, research-based information. Just thinking of the agriculture and natural resources agents in the surrounding counties, we have extensive experience in cattle, horse, goat, sheep production, pasture and range management, soil and water interactions, pesticide and fertilizer recommendations, pest identification and much, much more!
Here's another example: I had a call from a building contractor the other day that was wondering what the price was for having me provide recommendations for the lawn and pasture management information that he needed. He was shocked to find out that we don't charge for this type of information. I was even able to help him determine which trees in the landscape to remove so they didn't compete with the other trees.
We provide classes on backyard poultry production, equine nutrition and cattle management. If you need continuing education credits to keep your private pesticide applicator license, we provide those as well. The cost for our various classes range from free to $100 per class (the average would be around $10 dollars per person – what a bargain)! We provide newsletters (AG Report – monthly, and Equine News – quarterly) that you can get in your email for free! These newsletters will provide research based information on various topics that concern people in Denton County. We also provide a calendar of educational classes that you can attend.  You can sign up for these newsletters by calling 940-349-2894 or emailing [email protected].
The internet has changed our lives (hopefully for the better). Doesn't cost us much to be our own "specialist."  But being able to contact a trusted individual that can give you answers to your specific questions is priceless. Contact your local AgriLife County Extension Agent for Agriculture and Natural Resources today and see what they can do for you. Denton County Agent David Annis can be reached at 940-349-2894 or at [email protected].