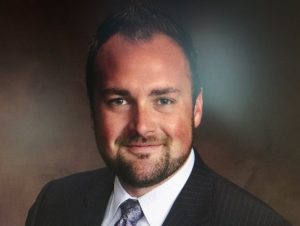 by Adam Burrows
There are several key reasons why everyone needs a Will. The first of these is quite simply choice. Drafting and properly executing a Will gives you the power to choose who will receive your property when you pass away. You work hard during your lifetime to acquire financial wealth, a homestead, vehicles, or personal property, and therefore it should be you who decides how your assets will be distributed to your family, friends, charities, or other persons and entities when you pass away. Regardless of the size of your estate, a Will allows you to allocate your money and belongings as you see fit.
It is also important to consider the alternative. If you do not choose for yourself "who gets what," the State of Texas decides for you. Texas provides default laws that dictate how your probate assets will be distributed if you do not create a valid Will, and that default distribution scheme is sometimes counterintuitive and surprising. Drafting a Will allows you to select for yourself who gets-and maybe more importantly, who "does not get" your property. Since you put in the effort to acquire assets during your lifetime, you should likewise put in the effort to decide who will inherit those assets at your death.
A second key reason for creating a Will is to take advantage of the opportunity to appoint a guardian for your children. If you (and your spouse, if applicable) were to pass away while your children are under the age of 18, you-not a court-should appoint who will take care of those children. A properly drafted Will provides the peace of mind that comes with knowing your children will be well cared-for if the need for a guardian arises.
Perhaps most importantly, creating a Will makes the handling of your affairs after your death significantly less burdensome and often less costly on your family. With a legally sound Will, probate can be handled quickly and effectively so that title to your property is changed to your loved ones very often with little complexity or delay.
Why Should You Update Your Will?
Just as one Will doesn't fit all, your Will may no longer fit you as time passes. Be sure to periodically review your Will to ensure that it still conforms to your wishes and meets your financial planning needs as you get older.
In general, you should review your estate plan every two to three years to ensure it still meets your needs. You should also review your Will upon any changes to the federal or state tax laws, or if any significant change in your circumstances has occurred. For example, if you have changed your mind as to the disposition of your property or as to your appointed fiduciaries; if you have moved to a new state; you have acquired property in a different state; if you have gotten married or divorced; if there has been a death or a birth in your family; or you have experienced a substantial increase or decrease in assets, it's time to call your estate planning attorney to review, and possibly revise, your estate planning documents.
At the Law Office of Dale A. Burrows, P.C., we believe a strong Will ensures a lasting legacy. We turn your concerns into effective plans for the estate you wish to leave to your heirs.  We are also able to review your documents, advise you on any significant changes in tax laws, and re-evaluate your Will to make sure that, as your circumstances change, your estate plan continues to preserve your wishes.  Call us today at 972-304-6000.
The information provided here in is given for general information only.  The information presented should not be construed as legal advice or the formation of a lawyer/client relationship.