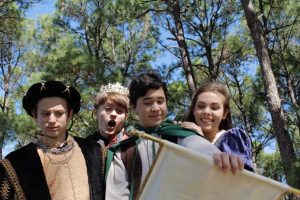 Brae Singleton, assistant stage manager for Disney's Tony Award-winning "Newsies: The Musical" National Tour, attended The Actor's Conservatory Theatre's (ACT) opening night performance of "The Music Man Jr" on Oct. 7.
He is the nephew of long-time Highland Village resident, Debbie Lief, one of ACT's avid sponsors. This adept stage manager's extensive resume makes him an ideal expert and the perfect guide for children interested in a future in theater management.
Currently, his professional works include touring with the "Newsies, The Musical" company, since May 2016, while preserving a self-employed position as a freelance AEA Stage Manager in New York City.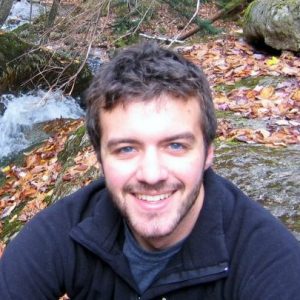 Singleton sat down with the nonprofit's all-children cast for an inspiring Q&A. He described some of the challenges and practices for which he has been personally responsible as stage manager.
"I did a show … that sat 30 [people]," said Singleton to explain the effort is equal for any production. "The 'Storefront Community' in Chicago is very strong, but very small."
He emphasized that no matter the size, talent and diligence– which the ACT has in abundance– will determine the overall success of the production. He added that while he is no stranger to tight-knit theater communities, he "wished I had a place like this" when he was a child.
Singleton graduated from Chicago's DePaul University with a Bachelor of Fine Arts degree in Stage Management in 2012. Since then, he has successfully helped stage a slew of theatrical productions for acclaimed companies such as– Hartford Stage, New York University, Manhattan Theatre Club plus many others.
The next ACT production is "The Somewhat True Tale of Robin Hood" opening this Friday, Nov. 11, at 359 Lake Park Road, Suite 118 in Lewisville.
For more information on the Actor's Conservatory Theatre, visit: getintotheact.org 

Submitted by Phyllis Lynch