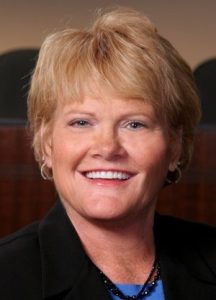 It's been an unusual fall this year, actually the hottest October on record. While I prefer the warmer weather, I am ready for the temperature to reflect the fall season. As I drive through Highland Village I see families enjoying time together outdoors, pumpkins and fall decorations amid the ever so slightly changing foliage and I am reminded that we have much in which to be thankful for in Highland Village.
This month I'd like to provide updates on various projects and issues and tell you about some great holiday events. There has been a lot of discussion and sadness over the upcoming closure of our Kroger store. Like many of you, the Kroger in Highland Village Town Center was where I always shopped. It was my store. We hate to see the store close and know that it was a hard decision for Kroger corporate, but they tell us the store was just not making a profit. As soon as we heard the store was closing we started working to find a new tenant. The International Conference of Shopping Centers Dallas conference was held in October and we were there with the Highland Village Town Center owners working to market the area and bring in a new tenant. The property owner, Brixmor, is motivated to lease the space and rejuvenate the center and so are we. We will keep you posted as we have information to share.
Our city manager and Highland Village Business Association staff recently attended a tenant meeting at The Shops at Highland Village. They learned a lot at this meeting. First, management informed us there is no truth to the rumors the Barnes & Noble is closing. All the major tenants at the Shops have re-signed their leases. Megan's Lifestyle Boutique has moved to a new and better location in The Shops and is now open for business. Bath & Body Works also moved to a better location and White Barn is now open right next door. Torchy's Tacos should be open by year end and a new restaurant, Shoal Creek Tavern, will also open by year end. Experimac, a new business that sells, repairs, refurbishes and buys Apple products, hopes to be open by the beginning of December.
In August this year we contracted to overlay Highland Village Road from Brazos/Highland Shores to the KCS railroad tracks. Unfortunately the finished product did not meet surface test specifications. City staff has met with the contractor and they have agreed to grind the out of compliance areas to meet the ride quality specifications. This should be complete by the time you read this column.  Once city staff determines the road meets specifications the striping will be placed and the project closed. We appreciate everyone's patience as we work to complete this project.
The FM 2499 concrete median modifications near the Shops have been installed. As a reminder, we recommended to TxDOT the unprotected median opening at the intersection of FM 2499 and Barton Creek be modified to controlled left turn movements only. There had been 16 accidents and 221 calls for service at this intersection. I am happy to say that since the modifications were made there have been no accidents at this intersection. The City funded the engineering design of the project and TxDOT funded the construction as part of the US 377 project. That is good and bad. It's good because there was a cost savings; it is bad because we have to wait for TxDOT crews to deploy striping and signage on the US 377 project to have the median striped and signage placed. In the meantime, city crews will install temporary pavement striping.
Our Highland Village dog park is an amazing community success story. I know there are quite a few folks waiting for this park to open. The contractor will finish their work by November 4 and city crews will install bench pads, benches, irrigations system, and shade structures. Before the park can open the turf needs time to get established. Until then, the Parks and Recreation department will allow use of the fenced area on the outfield of the green field as a temporary off-leash dog area. This area should open the afternoon of November 14 and remain open until January 22.
And lastly, I hope you all will attend the annual Our Village Glows. The event will take place on Saturday, November 19 at The Shops at Highland Village. The Highland Village Women's Club, the City and The Shops at Highland Village partner together to bring this festive event to the community. Once again this year the 60-foot Christmas tree will feature a themed "Let it Glow, Holiday Light Show Spectacular" which includes 245,300 LED tree lights synchronized to holiday music. The event begins at 5 p.m. and the tree lighting takes place at 6:30 p.m. This is a great family event with musical entertainment, horse-drawn carriage rides, face-painting, cookie decorating, ornament making and pictures with Santa. I hope to see you all there as we kick of the holiday season in Highland Village.
I am thankful for the opportunity to serve Highland Village as your Mayor and appreciate each and every one of you. My wish for all of us this Thanksgiving season is that we remember and are grateful for all we have, that we will be kind and loving to each other and consider others before ourselves as we move into the Christmas season.