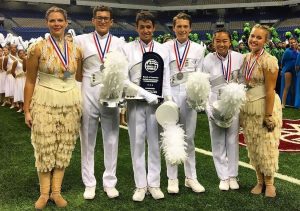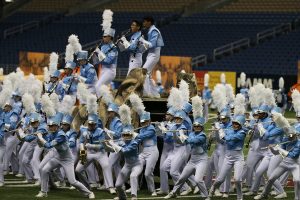 Flower Mound High School swept the 2016 Bands of America Super Regional competition in San Antonio on Saturday.
Flower Mound scored the most points overall (93.30) for the second year in a row and was awarded Outstanding Music Performance, Outstanding Visual Performance, and Outstanding General Effect.
This is the first time for a band to sweep since 2007, when Marcus High School did it, and the first time in six years for a champion to repeat.
Marcus placed sixth this year with 89.60 points.