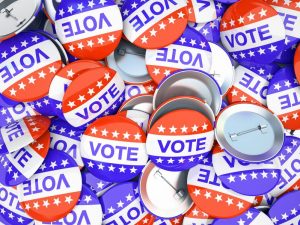 Denton County voters stormed to the polls during early voting.
A total of 239,876 residents–over half of the county's registered voters–cast their ballots early.
Those who have not voted yet will have one more chance this Tuesday.
On Election Day, registered voters must vote at their assigned polling site between 7 a.m. and 7 p.m.
In addition to voting for federal, state and county level candidates, a special election will allow Flower Mound residents to determine whether to amend the Town Charter.
There will be 17 polling locations in Flower Mound on Election Day, many of which are new, so residents are urged to know before they go.
Find your polling place and see a sample ballot here: www.votedenton.com/precinct-lookup-by-address/.
For more information, visit the Denton County Elections website or call 940-349-3200.