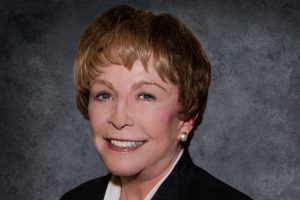 My apologies for a very brief (for me) monthly update for October
September was a month with much news – passing Copper Canyon's annual fiscal year 2016-2017 budget, maintaining our same low tax rate, and our annual Clean Up Day which helps residents remove a lot of unneeded items and "junk" from our Town!  But, all of this was covered in detail in last month's article.
This month there is a "lull" in Town news.  But, I will be attending the annual Texas Municipal League conference; and its many seminars always cover an interesting variety of challenges for towns large and small.  And, my husband Emil and I will be attending the University of Texas Engineering Advisory Board's semi-annual meeting in Austin.
The EAB always has interesting workshops on a variety of engineering issues in Texas:  road construction, high speed rail, LEED certified environmental projects, oil and gas industry fracking and possible resultant earthquakes from deep disposal wells, the financial cost to a university to attract outstanding professors and students, providing a quality and time-efficient engineering degree at a reasonable cost to students and their families, and including global educational opportunities for UT's engineering candidates.  I'll share some of this information with you next month.
Volunteers for Neighborhood Watch Block Captains and Adopt-a-Spot
Neighborhood Crime Watch Block Captains:  Our Town quite literally runs on volunteers.  This fall we will be re-appointing volunteers to positions as Neighborhood Crime Watch Block Captains.  As a Block Captain, you will serve a year and be responsible for noting anything unusual on your specific block.  For example:  a moving van pulled up to a neighbor's garage – but you know that neighbor is not moving;  a stranger looking in residents' mail boxes.
The position does require an hour and a half training session from a Sheriff's Deputy for a new Block Captain.  The training is usually given on a work week evening at Town Hall on Woodland Drive or at the Fire Station on Copper Canyon Road.
Thanks to our dedicated Sheriff's Deputies and our vigilant Block Captains, Copper Canyon has been a virtually crime free community.  The Council and I would welcome you to share our commitment to safety for all our Town's individuals and families.
Adopt-a-Spot volunteers  pick up litter at least once a month in the right-of-ways of a designated stretch of our Town's perimeter roads – Chinn Chapel Road, Orchid Hill Lane, and Copper Canyon Road – and the first block of Woodland Drive leading to our Town Hall.  No training required.  Just wear sturdy walking shoes, gloves, and bring a garbage sack for the litter. (You can dispose of the litter bag in a dumpster at Town Hall.)  Teens often volunteer for Adopt-a-Spot positions to earn community service hours for school organizations like Student Council or church sponsored groups like the Boy Scouts.  (The Mayor or Town Administrator sign the required sheets to verify the hours served.)
Please email Mayor Tejml at [email protected] and provide your first and last name and your street address – if (1) you will remain as a current Block Captain or Adopt-a-Spot volunteer for another year; or (2) you wish to resign your position as a Block Captain or Adopt-a-Spot volunteer; or (3) you wish to be considered to be appointed as a Block Captain or Adopt-a-Spot volunteer.
For our current Block Captains and Adopt-a-Spot volunteers – thank you so much for the hours you have contributed to make out town a safe and clean place to live!
If you wish to continue, we'd welcome your service!  But, if you have decided to resign your position, you have certainly earned the right to do so!  And, if you are considering being a new volunteer, the Council and I welcome you!
PLEASE promptly return your "Confidential"  Contact Information for our Neighborhood Crime Watch!   Required contacts include at least one cell phone and one email address for emergency notification purposes.  Also include the total number of persons in your home and the number of persons using a wheel chair or oxygen equipment to breathe. The form should take less than 10 minutes to fill out on the Town website www.coppercanyon-tx.org.  The Neighborhood Watch form is on the home page at the top of the left column.
Access to the Crime Watch database is limited to Copper Canyon's:  Mayor, Town Administrator, Town Secretary (who maintains the Crime Watch database), your individual Block Captain, and Law Enforcement, Fire and Medical First Responders who come to your home in an emergency. Your confidential Crime Watch contact information is not subject to public disclosure, even by an Open Records Request.  For questions call Town Hall 940-241-2216 Ext. 0 for a live person.
[NOTE:  Copper Canyon databases at – or from – our Town Hall are protected by a professional IT service specializing in preventing security breaches.]
But, we respect your privacy.  You may choose to totally opt out of being included in the Neighborhood Crime Watch database.  Or, you may choose to also include multiple personal cell phones and/or email addresses.  Totally your choice.  (No children's names will be included for their safety.)
 E-mail Blast:   Of approximately 400 homes in town, over 300 have signed up for "email blasts" of critical information – such as roads closed for construction, missing persons, etc.  Residents can sign up for the "email blast" on the left side of the front page of the town web site www.coppercanyon-tx.org.)
The Svatiks host Event for Parents Clubs of Uniformed Service Academies
Council Member Dave Svatik and wife Dale's son Chris Svatik is in his fourth year attending the United States Merchant Marine Academy in Kings Point, New York.  Chris grew up in Copper Canyon, attended Liberty Christian High School where he ran cross country, and served as a Block Captain for Estates Drive while a teenager.
Last Saturday the Svatiks hosted an event in their home for the Parents Clubs of the North Texas Coalition of Uniformed Service Academies (NTCUSA).
There are five service academies:  US Military Academy at West Point, US Naval Academy at Annapolis, US Air Force Academy in Colorado, US Coast Guard Academy, and the US Merchant Marine Academy.
The event provided a Game Watching Party for the Air Force vs. Navy football game, a Silent Auction (including an autographed Roger Staubach jersey, other athletes signatures on baseballs and bats, and several gift baskets from the academies), and a Wine and Craft Beer Tasting!  Rudy's in Frisco donated the BBQ meat and guests brought appetizers, salads, side dishes and desserts.  Alcohol was on a BYOB basis.
23rd Annual  NTCUSA  Holiday Ball :  The Parents Clubs event in Copper Canyon was benefitting the 23rd Annual NTCUSA Holiday Ball, which will be held December 22nd at the Dallas/Plano Marriott at Legacy Town Center.
Dave Svatik said. "This event is held each year so that we may celebrate a very special holiday evening together with family and friends, to honor the paths of service that our incredible young men and women of these five academies have chosen.  The event welcomes about 600 people and includes a Grand March into the ballroom by all attending cadets and midshipmen  (It's an incredible sight to see them all in their dress uniforms!  Dale cries every time!), an Honor guard presentation, a dinner, special recognition of the graduating cadets and midshipmen, as well as dancing and entertainment throughout the evening."
In order to continue this annual Holiday Ball tradition, the Parents Clubs rely heavily on monetary and in-kind donations from organizations all across the Metroplex, as well as fundraisers throughout the year.  If you would care to make an individual or business contribution, please go online to www.NorthTexasHoldidayBall.org.  Any amount will be most welcome by the members of the Parents Clubs and a meaningful way to honor our young men and women preparing for careers of service in uniform to our country!
Did You Know That: Between 2000 and 2013 Maternal Mortality Death Rate Dropped in 157 countries; but it shot up in the United States with Texas being the worst state
These statistics come from the September issue of the American medical journal Obstetrics and Gynecology. "Between 2000 and 2013 while the maternal mortality rate dropped in 157 countries, it actually increased nearly 27 percent in the United States."  US rates are among the worst in the developed world, and Texas' problem is the worst in the nation.  After 2010, the reported maternal mortality rate for Texas doubled within a two year period to levels not seen in other U.S. states.  Researchers were baffled by the spike – which, they noted, seems unlikely "in the absence of war, natural disaster, or severe economic upheaval."
Medical Error is the third leading cause of death in the US.
More than 250,000 people die each year due to medical errors.  Only heart disease and cancer cause more deaths annually.
(Analysis of studies of medical death rate data from 2000 through 2008 by researchers at The Johns Hopkins University School of Medicine, Baltimore, MD, published in the Baltimore Medical Journal.)  In the last 8 years hospitals have been dedicated to reducing medical errors and infections incurred by patients while admitted for care.