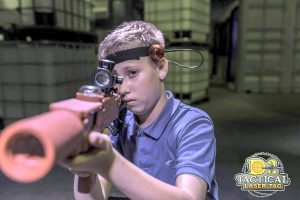 If you are looking for some fun, unique family entertainment at affordable prices, D2 Tactical Laser Tag might just be for you.
Opened in mid-September in a former German glue factory in Lewisville, the facility features 16,000-18,000 square feet of battlefields unlike anything in the industry.
"Traditional laser tag is fun but it kind of gets boring," said Derek Petit, who owns the business with wife Nikki. "You're wearing a sweaty vest, it's a bunch of kids and a bunch of black lights and the vest glows. Here we play teams. It's Alpha team vs. Bravo team. Our missions are all military or sci-fi based theme based but always objective based. You'll always have a mission to complete as a team. Plus here you will get a workout.
"A key differentiator between us and indoor laser tag or paintball or airsoft is the player gets to be reinserted. They get to play the entire time. That's what makes it unique. They're not one and done."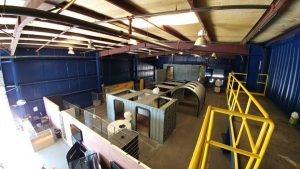 While D2 has space for up to 70 players at once, it also offers customers the opportunity to take part elsewhere through its mobile capabilities. There's even a special drive-thru option at the home base in Lewisville.
The Petits have been in the laser tag business for more than 16 years, starting outdoors as Adventure Sports HQ in Omaha, Nebraska. One year later, they began manufacturing the game's equipment and have grown to where Petit said it is among the world's largest manufacturers of laser tag products.
While they enjoyed plenty of success, they were looking for a business-friendly environment where they could continue to grow. So about a year and a half ago, they moved to Texas.
"We have over 1,500 operators who use our stuff," said Petit, whose business caters to home school, regular school, church, and corporate groups. "We've always been the manufacturer but wanted to wait until the technology was to the point where we could open retail businesses. We came here and chose Lewisville because it's easy to work with the city but at the same time we're in a high traffic spot."
D2 Tactical Adventure Park is located at 1435 N. Cowan Ave. in Lewisville and open Wednesdays through Sundays and all other times by appointment.
For more information call 469-444-1750 or visit d2tacticallasertag.com.