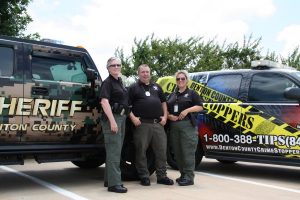 The Lantana Crime Watch is hosting a meeting to discuss the neighborhood watch program and crime trends in the community.
Representatives from the Denton County Sheriff's Office will be there to answer questions.
Interest in the Crime Watch is up after a spate of vehicle burglaries occurred in August.
The meeting is open to all residents and will be held on Tuesday, September 27, at 7 p.m. in the Blanton Elementary School cafeteria, 9501 Stacee Ln.
RSVP at https://www.facebook.com/events/1811952712417370/ or [email protected].