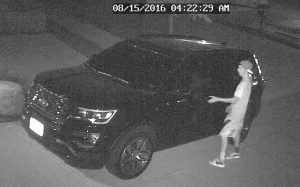 Lantana residents are reminded to lock their cars after a rash of vehicle break-ins were reported last week.
At least six incidents occurred in several Lantana neighborhoods according to the Denton County Sheriff's Office.
All the vehicles were unlocked and some of the stolen property was recovered near the scene of the break-in's. In one case, a firearm was reportedly taken.
Denton County Sheriff Will Travis said that he has added an undercover unit to patrol Lantana periodically and that these incidents may drop off with the start of school.
Anyone with information on the crimes is asked to call the Sheriff's Department at 940-349-1600 or Denton County Crime Stoppers at 1-800-388-TIPS.