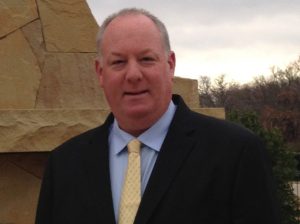 Hello Double Oak residents,
2016-2017 Fiscal Year Plan – Property tax rate remains at current 0.23240
The town council, staff and citizens have worked together to develop an operating budget for our next fiscal year which begins on October 1st. The final adoption of the 2016-2017 fiscal year budget and tax rate is planned for Monday, September 19.  The consensus of the council, as of this column, is to maintain the current tax rate of 0.23240 per $100.
Double Oak has a good financial balance sheet, no bond debt and no bank credit notes, operates on a pay as we go philosophy and "our town property tax rate remains one of the overall lowest in all of Denton County and north Texas", according to Mayor Mike Donnelly.
http://taxweb.dentoncounty.com/taxwebsite/truthintax.asp
Town Council is the governing body for the town, and as such, some of their responsibilities for our three-thousand residents are:
Setting the tax rate and adopting the fiscal year budget
Hiring approval of town personnel
Authorizing the payment of town bills
Build and maintain town roads
Maintain and improve town facilities and equipment
Provide for the data service and archival needs of the town
Provide for Police – Fire and EMS service
If you are a Double Oak resident or business and have any questions or want to share your thoughts on budget, tax rate or any other business of the town, please feel free to contact Mayor Donnelly, members of council or town staff. You are always welcome to attend a town council meeting and share your thoughts and views.
Step Up to Serve
During September, the Double Oak Town Council will consider and appoint citizens to the following boards/commissions:
3 members, 1 alternate  –  Planning & Zoning
3 members, 1 alternate  –  Board Of Adjustment
Please ask for an application form at Town Hall if you are willing to be considered for appointment.
National Night Out
The Town of Double Oak Police Department and Community will be observing "National Night Out" on Tuesday, October 4, from 6 p.m. until 9 p.m. N.N.O. is a great time to visit with your neighbors and have the opportunity to meet your officers. This year's activities will be held at John B. Wright Park. We will have fingerprint and identification kits, a bounce house, police equipment, staff from the Sheriff's Department, and food. Please bring your family and have some fun! Officer Leinweber, [email protected], is the department point of contact if you are interested in getting involved with National Night Out.
Town Secretary Email Information Group
Town Secretary Charlotte Allen began this information email group a couple of years ago. It is used as a tool for town hall to get information out fast to our residents. If you wish to be added, please email Charlotte at [email protected]. Town information can always be found on the town's website at www.double-oak.com
In Honor of September 11, God Bless the United States of America