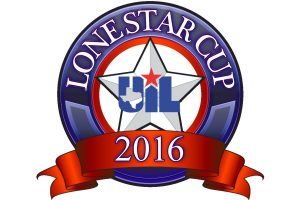 Friday's game between Argyle and Celina will feature a special ceremony at halftime, when the school is presented with the coveted Lone Star Cup.
This will be Argyle High School's fifth consecutive year to receive the distinction.
"The UIL Lone Star Cup honors the best overall academic, athletic and music programs in the state of Texas," UIL Executive Director Dr. Charles Breithaupt said in a news release. "It takes contributions from every student, teacher and coach in all facets of UIL competition to win this outstanding award. The winning schools and communities should be proud of this incredible achievement."
Highland Park is the only school to have won more consecutive cups (six) and Southlake Carroll and Argyle are the only schools to have won the Cup in more than one classification.
Argyle won state championships in academics, marching band, volleyball, girls basketball and boys golf for a total of 134 Lone Star Cup points for the 2015-16 school year.
The school also earned points in UIL football, team tennis, boys basketball, boys and girls soccer and baseball according to the news release.
This is Argyle's seventh Lone Star Cup victory.