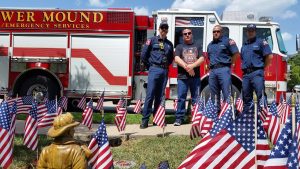 Flower Mound resident Eric Curtis wanted to commemorate the 15th anniversary of 9/11 by honoring the 343 firefighters that were lost during the attack.
So, the former Lewisville reserve fireman adorned his yard on West College Parkway with hundreds of American flags.
"Every flag is a brother or a sister that made the ultimate sacrifice," said Curtis. "Once in a brotherhood, you're always in a brotherhood and nothing can ever break that."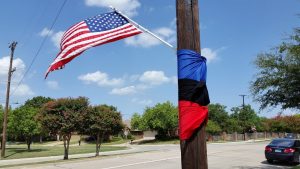 Curtis also arranged five flags in his yard dedicated to the five Dallas police officers that were killed by a sniper in July.