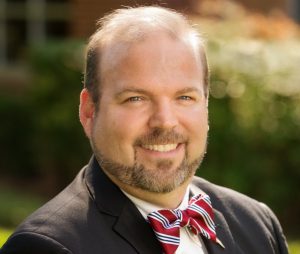 I've received a few requests for further explanation of the Bradford Park development.
I voted for the proposal because I believe it will be a positive addition to our town. It will have a large amount of open space and save many specimen trees. The landowners worked with the developer to have a plan to save trees and this plan does that, in my opinion better than most every other plan that I have seen while on council.
When Robertson Creek was approved in 2006 sitting council then knew that changes needed to be made to this parcel of land. The decision was made to not change the master plan at that time so that a proposal could come forward and be addressed later. So this property was labeled a transitional property.
Some of the issues at P&Z and what I gathered from the email messages and people speaking against this plan is our current definition of high density being measured only by lot size. By using this singular measurement the project is labeled high density. In our town there is an abject horror of high density. Before the Master Plan overhaul in the mid 1990's the town used to measure density in number of residential units per acre. Now we just use lot size. This is a bad way to measure density because it discourages open space and land preservation.
Looking at the actual number of lots for the development it is 3.15 residential units per acre. Current Medium density is listed at 10,000 sq.ft. lots or four lots per acre. Low density is 1/3 acre lots or less than three lots per acre. The measured density for the entire development is a low Medium Density development. The residents stated many times during public participation that they did not mind a low density or medium density development with low density lots next to existing lots. The plan we voted on does exactly that. There are no lots smaller than 10,000 sq.ft. next to any existing house. The space around those houses makes them less dense than three units per acre.
Having the larger lots next to existing neighborhoods moving towards smaller lots is a rational transition. The smaller lots are next to major retail or other undeveloped parcels next to major retail. There are no changes to the development standards that reduces any rear yard setback. Also, there will be a board on board fence put up by the developer along the property line between the existing houses and new houses. Those were concerns raised and addressed by the plan.
I also looked at this development proposal as a conservationist. This is not perfect, but in the real world perfect is not going to happen. Perfect is someone buying it and keeping the land 100% natural. We could never expect nor demand that to happen. This property is between heavy retail and residential areas. It was going to be developed so we had to look at what would have the least impact to the area. I felt this was a good design. The statements from the land owners indicated they wanted the land developed that would respect the natural beauty of the property. They have worked that land for generations and they did initial vetting of plans that they felt matched their goals.
Having lots clustered together will save trees. If the entire property were nothing but 10,000 sq.ft. or larger lots, the vast majority of those lots would have to be graded to force water flow towards the street as per our town codes. When you grade the landscape, you seriously threaten any tree on the lot (Post Oaks historically do not survive) and you eliminate the natural ground cover. Once that is done the land is replanted with ground coverings that require lots of water. I've written articles about our water use and how demand directly impacts rates for all of the town. Having a development that is keeping a very large portion of the property open space should not require additional irrigation. That is a good thing for all of Flower Mound.
There was a concern raised about protected trees. I addressed this with staff and we were informed the developer does not have a count of any trees other than specimen trees because it is not required by the town to have a count at this time. If/when protected trees are removed then the developer must go through the mitigation process.
I went into the meeting on Tuesday with scores of email messages both for and against this project. I looked that the reasons why people were opposing it and why they were supporting it. I based my questions to staff and the developer on the issues raised by the residents.
This is a long answer to a short question. I hope you can see that I have done a lot of research on this development. I have talked with staff several times about questions I had with the plan, I talked with the developer and I talked with residents. In the end, I felt that the town was getting a beautiful neighborhood that is respectful of the land, the neighbors, and will be good for the town as a whole.