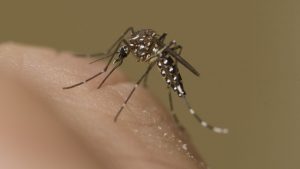 Two new cases of West Nile virus were reported in Denton County, making a total of nine so far this year.
A resident of unincorporated Denton County near Ponder was diagnosed with West Nile Fever and a Hickory Creek resident was diagnosed with the more-serious West Nile Neuroinvasive Disease.
Visit the Denton County Public Health West Nile virus website for tips about reducing mosquitoes around your home, frequently asked questions, and printable flyers and posters.