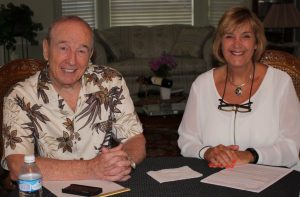 If you don't know the answer to that question you're hardly alone. Many parents are not aware of all the activities their children engage in daily, or who they engage with.
You can't be expected to shadow your kids every time they leave the house. Even the most attentive and involved parents can be fooled by a child who appears to be doing all the right things, with all the right people. That makes it difficult to imagine that he/she may be smoking marijuana or using other more serious drugs.
Let's face it; when we were kids did our parents know everything we were doing? I started smoking cigarettes when I was 13, mainly because the other guys were doing it and it seemed cool. Those were the halcyon years in which tobacco was the worst drug in our youthful orbit.
Sadly, these days, parents have a lot more to worry about than catching their kids with a pack of Marlboro's in their backpacks. Marijuana has replaced tobacco as the "cool" drug of choice in many neighborhoods and schools. In addition, it's no longer exclusive to inner cities; it has invaded the upper-income suburbs and rural areas once believed immune from such appalling behavior.
Some people dispute the notion that the toxic weed is a "gateway" drug, preparing users for the "hard stuff." First of all, the "pot" of today is a lot more potent than it was when it was first introduced to the college crowd a generation or two ago. Moreover, the pushers of today are a lot more aggressive in getting their product to market, and a lot less selective about whom they market it to.
But, there's another reason for its gateway drug title. Pushers are salesmen with an entire repertoire of poisonous substances. They may start by selling the cannabis plant, but their goal is to "push" their customers into testing some of their more deadly (and more profitable for the pushers) concoctions. Hence, once they find an area to sell the weed, it brings more of those lethal merchants into the community with increasingly more devious methods to "hook" residents on the hard stuff.
No one knows this better than Flower Mound resident Kathy O'Keefe who lost her 18 year-old son Brett to a heroin overdose in 2010. In an attempt to prevent the same tragedy from happening to others, Ms. O'Keefe started "Winning the Fight" (WTF), a 501c3 organization www.wtf-winningthefight.org dedicated to educating parents and children about the insidious epidemic of dangerous drugs that has invaded every city and town in the country.
Last year, Ms. O'Keefe became an executive producer of a documentary entitled "Not Me," which premiered at the Flower Mound Moviehouse & Eatery on November 1st. At the packed house opening, she spoke with authority and passion about the importance of parents knowing what their kids are involved in. Choking up with emotion, she talked about underestimating her son's moods and his lack of self-esteem. In addition, she talked about the potential for fatality in the marijuana of today.
Ms. O'Keefe continues to inform and educate parents about the substances being introduced into our communities. She wants families to know how to deal with it and to know that they're not alone. In the accompanying video, Ms. O'Keefe talks about an upcoming event that will further the cause of winning the fight against drugs. "Stompin' Stigma" is a 5k fun run being held at Forestwood Middle School in Flower Mound at 8 a.m. on October 8. For more info and to register, click here.
Bob Weir is a former NYPD officer, long-time Flower Mound resident and former local newspaper editor.