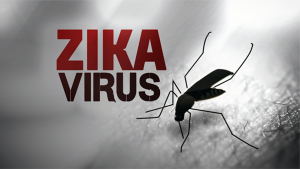 City of Denton Public Safety officials have been going door-to-door to spray for mosquitoes after a resident in south Denton was diagnosed with Zika virus.
City officials were notified Friday by Denton County Public Health (DCPH) that a resident who recently traveled to Puerto Rico has tested positive for Zika. This is the fifth documented case in Denton County.
Even though it is a travel-related case, the city is conducting local mosquito spraying as a precautionary measure.
Targeted spraying is intended to reduce mosquito populations that otherwise may be exposed to the infected individual and could possibly spread the disease.
The spraying operation is taking place in an area around the 1600 block of Buena Vista, near Hickory Creek and FM 2181.
Zika virus is spread to people primarily through the bite of an infected Aedes species mosquito, a known aggressive daytime biter. Since the Aedes mosquito cannot fly far, spraying involves homes in the immediate vicinity of the case.
While there is currently no evidence of local transmission in this case, residents should take the proper precautions to reduce their risk of getting Zika virus while traveling, and to observe the same precautions while at home.
The most common symptoms of Zika are fever, rash, joint pain, and conjunctivitis (red eyes). The illness is typically mild with symptoms lasting no more than seven days.
Detailed information about the steps residents can take to reduce the mosquito population and increase their protection against Zika and West Nile viruses can be found at www.dshs.state.tx.us and the Denton County Public Health website at www.dentoncounty.com/zika.