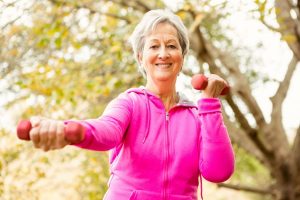 The Cross Timbers Family YMCA in Flower Mound is opening its doors to seniors and their families for its 4th annual Senior Health & Resource Fair on Friday, September 9, from 8 a.m to noon.
The fair will offer free health screenings and exhibitors specializing in senior services.
Denton County Commissioner Andy Eads will update residents on county topics of interest from 8:15 a.m. to 9 a.m.
The event is free and open to the public. All net proceeds from vendors will be donated to the Cross Timbers YMCA senior programs.
The Cross Timbers Family YMCA is located at 2021 Cross Timbers Rd. in Flower Mound.
To register as a vendor or for more information, contact Jason Walter at 972-539-9622 or [email protected].