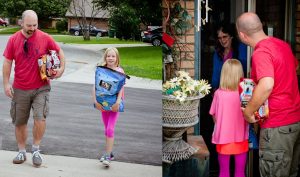 The Denton County Special Program for Aging Needs (SPAN) Meals on Wheels Senior Paws program provides dog and cat food so that homebound senior citizens are not sharing meals with their pets. Currently the Senior Paws' Pantry is running low on cat and dog food.
SPAN launched "Senior Paws" after volunteers reported that many Meals on Wheels clients shared their one daily hot meal with their pets because they could not afford pet food, according to a press release. Many of the clients are elderly with no family members available to help them.
"We appreciate the support of our clients and friends who have generously donated pet food over the years," said Green Meadows Landscaping owner Kronda Thimesch, who hosts a drop off location for donations. "One of our young clients asked her birthday guests to donate pet food for Senior Paws in lieu of birthday gifts."
Pet food needed includes regular and senior options for cats or dogs.
Drop Off Locations:
Foot Solutions, 2321 Justin Rd. #205, Flower Mound
Home Care Assistance, 2700 FM 407, Suite 125, Highland Village
Batteries Plus Bulbs, 1093 W. Main St., Lewisville
Green Meadows Landscaping, 724 Holford's Prairie Rd., Lewisville
Tax deductible cash or check donations should include a mailing address so SPAN can issue a receipt.