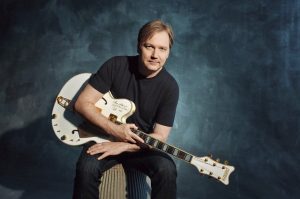 The North Texas Fair and Rodeo (NTFR) is known throughout the Southwest as a leader in bringing the hottest country music talent to Denton County each August.
The concert lineup for the 88th annual event to be held in Denton, August 19-27, is no exception.
The NTFR will kick off this Friday with the Josh Abbott Band in concert. The music excitement continues the next night with Steve Wariner.
The Randy Rogers Band will headline the concert stage on Friday, August 26th. The concert series will conclude Saturday, August 27th with the legendary Charlie Daniels Band.
Other nationally-known groups include the Casey Donahew Band, Shane Smith and the Saints, Shotgun Rider, Jake Hooker and the Outsiders and La Reunion Nortena.
The annual event will feature over 30 musicians during the 10 day run. Additional musical groups include Charla Corn, Steve Helms and Sam Riggs, Sunny Sweeny, Alto Mondo, Sonny Burgess, Brian Houser and Jolie Holiday, Dalton Domino and Zac Wilkerson, Kaitlyn Butts, Erik Willis and Red Shahan, Flatland Cavalry, The Bird Dogs and Zane Willams and Trial by Fire (A Journey Tribute).
"We strive to be on the cutting edge of the very best and most exciting country music each year," said Glenn Carlton, Executive Director of the NTFR. "We make it our goal each year to take our event to new heights with nine days and nights of entertainment, professional and youth rodeos, livestock exhibitions, a premier midway and more.
"This year we will be adding Loop Rawlins, who is a nationally known western trick roper. We will also present the Bengal Tiger Encounter, an exciting and unique show featuring rare tigers," said Carlton.
The NTFR has consistently drawn record crowds over the last several years and is recognized as one of the leading PRCA rodeos in the Southwest. This year's event is expected to draw in excess of 160,000 attendees.
The Denton based event is a 501(c) (3) non-profit organization dedicated to the preservation of western heritage. The mission of the NTFR is to support Youth, Agriculture and Community. All general revenue is reinvested into various programs, scholarships and facilities.
The North Texas Fair Association contributes around $500,000.00 each year to area youth in various programs. According to the Center of Economic Development and the University of North Texas, the North Texas Fair and Rodeo and it facilities have a $7 million economic impact on Denton County and an approximate $4 million impact on the City of Denton each year.
A full schedule of concert days and times can be found at www.ntfair.com.