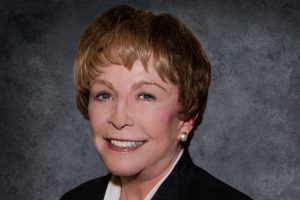 PLEASE return your Contact Information for Crime Watch and Directory!
You will receive a one page form in the mail for your up-to-date contact information.  The form should take less than 10 minutes to fill out.
"Public"  Information for the Copper Canyon Directory of Residents
(Top Half of the Form) The Directory will be printed this Fall and given free to each home.  Individual entries will include first and last name, address, and any public telephone you wish to include. The Directory will also include street maps and on every block each lot will have its individual street address number and the last name of the resident living there.
But, we respect your privacy.  You may choose to totally opt out of being included in the Public Town Directory.  Or, you may choose to also include your personal cell phones and/or email addresses.  Totally your choice.  (No children's names will be included for their safety.)
The Copper Canyon Directory of Residents is intended for your personal use.  It is not to be used for business, charitable, political, and/or religious solicitations.  But the information could be available to the public, so include only the contact information you are comfortable to provide.
The Directory will include contact information for the Town of Copper Canyon, local utilities, local schools, the Sheriff's Office, Argyle Fire District, Denton County departments, area hospitals, nearby public libraries, the area YMCA, and other useful contact information for Town residents.  There will also be a list of Town Committees and the volunteers serving on each one.
"Confidential"  Information for our Neighborhood Crime Watch Database. (The Bottom Half of the Form)    Contacts include cell phones and emails that you wish to include, but at least one of each for emergency notification purposes.  If you want any personal cell phones or emails to also be included in the public Directory, circle the "P" for "Public" beside that line item.
Access to the Crime Watch database is limited to Copper Canyon's:  Mayor, Town Administrator, your individual Block Captain, Law Enforcement and Emergency Fire and Medical First Responders to your home, and the professional IT consultant who maintains the database.  Your confidential Crime Watch contact information is not subject to public disclosure even by an Open Record Request.
Please promptly complete and return the form!
A stamped, addressed envelope is included for your convenience to mail to:
Town Administrator, 400 Woodland Drive, Copper Canyon, TX 75077.
Or FAX 940-241-2677 or attach form and email [email protected].
For questions call Town Hall 940-241-2216 Ext. 0 for a live person.
If you personally know the Town Administrator Donna Welsh or Mayor Sue Tejml, you may feel comfortable giving your contact information directly to one of them.  [email protected]  or  940-241-2677  Ext#3.  [email protected]  or  940-241-2216.
 For residents who have not returned the Directory-Crime Watch form by Friday, August 12th, your individual Block Captain will contact you for the information.  Names of Block Captains are listed alphabetically by street on the Town website, www.coppercanyontx.com.
Eagle Scout Project for resident Isaac Peterson of BSA Troop 612
Because the Crime Watch contact information is so important in emergencies, Eagle Scout candidate Isaac Peterson is organizing his fellow Scouts in BSA Troop 612 to follow up on missing forms from individual homes in Copper Canyon.  Each Scout will be assigned a block and will personally call homes on that street that have not responded and arrange a convenient time to come by and pick up the completed form.  The Scout coming to the home will be in uniform with an accompanying adult.
Our sincere thanks to Boy Scout Isaac Peterson for being willing to tackle not only a time consuming Eagle project, but one that requires accuracy in verifying information, and an understanding of the importance of confidentiality.
Frontier Communications Honored its Promise and Promptly Resolved
Almost All Complaints from Copper Canyon residents – Thank you!
Frontier provided a color spreadsheet of up-to-date resolutions of all the issues the company had received from Copper Canyon residents.  The spreadsheet was available at the July 25th Council Meeting.  Our sincere thanks to Ryan O'Neill,   Area General Manager DFW West Texas, and Randy Preston, General Manager!
Town Residents do a Wonderful Job of Cleaning Up our Road Right-of-Ways!
With repeated waves of rain this spring, the Right-of-Ways alongside our Town roads became very shaggy and unkempt.  Commercial mowers and even small riding lawn mowers could become bogged down and stuck in the water saturated earth.
But with our drier summer days, residents have resumed mowing and weed eating the road right-of-ways adjacent to their homes.  Woodland resident John Brothers can be seen on his huge commercial mower, even mowing at night between his international flights as a senior American Airlines pilot and Captain.  And Woodland resident Bob Miller and his adult son Jett Miller have been diligently weed eating along the fence lines, metal barriers, and in the steep drainage ditches that align our major roads.  Thank you all for helping our Town roadways resume their natural and "well kept" beauty!
Packed House at Public Hearing on "Ladera" & Rebuilding Chinn Chapel
There was a packed house at the July 11th  Public Hearing at Town Hall for Council to receive Public Input on (1) both the proposed senior community "Ladera" in Highland Village, whose entrance for a 100 homes would be on Chinn Chapel; and (2) the rebuilding of a portion Chinn Chapel Road in concrete from Harlington drive north to a 1000 feet past the railroad tracks and including a Quiet Zone at the RR crossing.
Due to the tremendous "emotion" in the Council Chambers at the Public Hearing July 11th, I decided to not follow our standard Speakers Protocol and just let everyone speak.  That was my mistake.  The meeting became chaotic with multiple attendees speaking over each other and interrupting each other.  The Town Secretary often could not identify who was speaking and what they were saying.  (This made it very difficult for her to later draft accurate minutes of the Public Hearing.)
Council Member Bill Castleman wisely suggested a Joint Council and P&Z   Executive Session to seek legal advice on some of the questions Town residents had asked.
Three things were clear.
First, residents were asking valid questions on a variety of subjects, and they deserved clear definitive answers.  Some questions we could answer now, but other questions would need some leg-work to get accurate answers.
Second, many residents had misinformation or did not understand that all collector roads in any town must interconnect with other collector roads in Denton County.  It's called "mobility".  In Copper Canyon we cannot buy a loaf of bread, put a gallon of gas in our car, deliver a student to school, eat out at a fast food place or a restaurant, or arrive at a doctor's appointment – without driving on other town's roads.   Thus, our Town's collector roads must also accommodate people who live in other towns; in this case, the 100 homes in the senior community "Ladera" within Highland Village's city limits.
Three, approval of "Ladera's intersecting road application was legally based mainly on the safety of the ingress and egress point.  The East Jernigan and Chinn Chapel intersection already had safety issues.  But, the Highland Village developer was willing to fund the improvement of that intersection, plus add a right turn lane for northbound traffic into Ladera.  And, the Traffic Impact Study, by an independent, disinterested Third Party, put traffic in and out of Ladera at the lowest possible one of Level A.  This level did not even justify the addition of a right turn lane into the new development.  But the developer was still willing to fund one for $50,000.
So the Council voted to continue the Public Hearing in two weeks on July 25th,
and in the interim to get clear answers to the questions of Town residents.
In Retrospect: How did Town Residents at the July 11th Public Hearing feel about "Ladera" and Rebuilding Chinn Chapel Road?
54 individuals attended the July 11th Public Hearing; views of 32 were known.
ATTENDEES:
19 –   I personally knew that 19 persons present were in favor of approving the "Ladera" application.  Especially if a portion of Chinn Chapel Road was rebuilt now – AND – four road "safety" concerns in Copper Canyon were remedied.  But, they were listening and not speaking.
4 – Town residents who lived alongside the Chinn Chapel construction route had already told me they favored the rebuilding of the road and did not mind the 100 Ladera homes exiting onto it, especially if the East Jernigan intersection and the railroad crossing were made safer.
7 – Non Copper Canyon residents attending the Public Hearing approved the project.  These included the Developer and his associates and Highland Village's Mayor and City Manager, who were also quietly in attendance.
2 – were neutral.  The Deputy Sheriff and a non-Copper Canyon resident.
How did the other 22 Copper Canyon residents present feel about Ladera & rebuilding Chinn Chapel?  They appeared to be very negative at the Public Hearing!
The day after the July 11th Public Hearing, Mayor Pro Tem Jeff Mangum suggested I personally call the negative Town residents and listen to them.  I did.  But I waited 2-3 days after the Public Hearing to call.  It was interesting how a few days of reflection had tempered some reactions.
I called 6 of the 8 homes directly adjacent to the proposed reconstruction of Chinn Chapel.  Those residents did not object to Ladera and welcomed the rebuilding of a portion of Chinn Chapel Road.  One resident directly opposite the flood plain in Ladera was happy the dense canopy of trees would be preserved and even said it might be nice to have a senior community across the road from her home.  (She MADE my day!)
I called one resident who lived on Chinn Chapel, but north of the reconstruction area.  She dreaded the dislocation and inconvenience of going to work and to anywhere during the road construction period.  (I sympathize totally.  I lived on Orchid Hill during its yearlong construction phase.  Not fun.  But I love our almost maintenance free road now!)
I called two separate residents who lived in the Woodlands.  One was dreading the road construction phase of Chinn Chapel and Woodland Drive, as she had to reliably be able to drive her 88 year old mother to medical appointments.  The other resident, a business man, understood perfectly the cost benefit to the Town of rebuilding Woodland Drive and Chinn Chapel together.
Rebuilding of Woodland Drive:  Seven residents who live on Woodland Drive thought the Public Hearing the night of July 11th was about the rebuilding of Woodland Drive.  It wasn't.  All residents who live on Woodland Drive will be notified 7-14 days ahead of a public meeting in August strictly concerning the rebuilding of their road.  Updated road plans will be presented and public comment welcomed.
The road elevation at the west-end crest of Woodland Drive will be reduced for safety reasons, so that it is not a "blind crossing" for motorists and pedestrians.  Reflectors will be placed in the middle of the road to hopefully keep vehicles solely in their lane.  No retaining walls are anticipated for the two resident homes at the crest of Woodland Drive.  The town will fund any rebuilding of residents' driveway entrances due to a lower road surface elevation at the crest of Woodland Drive.  The Town will also pay for any repairs to lawn sprinkler systems that might be negatively impacted by the road reconstruction. Utilities located along the edge of the road will pay for any relocation of their lines.
Woodland Drive is the most heavily traveled interior residential road in Copper Canyon.  But, plans to rebuild Woodland Drive have been "on hold" for several years, due to lack of funding.  The Town has been accumulating any under-spent budget funds each year and rolling those over into our Town Road fund.  Being able to rebuild Woodland Drive in conjunction with rebuilding part of Chinn Chapel Road will result in a significant cost savings.
Presenting a cohesive, understandable Road Rebuilding Plan to Residents
Our team met the next week after the July 11th Public Hearing and divided up assignments for a Road Rebuilding Presentation at the July 25th Council Meeting.  We wanted to give Town residents a better understanding of our long range planning goals for Copper Canyon roads.
Bill Castleman:  Council Member Bill Castleman, a professional videographer, drove Chinn Chapel with his camera mounted on his vehicle's hood.  He wanted to demonstrate to Town residents the deteriorating condition of this 15 year old asphalt road with multiple temporary long strips of black crack-sealing repairs.
His video also illustrated the unsafe intersections of East Jernigan and Woodland Drive and the limited sight to the north that compromised the safe entrance of all East Jernigan drivers onto Chinn Chapel Road.   His video also vividly showed the dangerous blind "humped"  Chinn Chapel railroad crossing.
Brian Haynes:  Our Halff Associates Town Engineer Brian Haynes produced aerial Google maps to illustrate the Town's four road safety issues.  He superimposed the road realignments planned to make the Chinn Chapel intersections with East Jernigan and Woodland Drive much safer and to reduce the "blind crossings" at the Chinn Chapel Railroad Crossing and at the crest of Woodland Drive.
Steve Hill and Donna Welsh:  Deputy Mayor Pro Tem Steve Hill and Town Administrator Donna Welsh collaborated on financial data to insure the Town could fund the rebuilding of Woodland Drive now without any property tax increase.  (The Town does not need any property tax increase to fund Woodland.)
Terry Welch:  Our very experienced Town Attorney worked with the Ladera developer's attorney to draft a Letter Agreement suitable to Copper Canyon, Highland Village, and the Developer.
Mike Leavitt, John Delin, Bobby Dollak:  Highland Village City Manager Mike Leavitt, the developer of "Ladera"  John Delin of Integrity Group, and myself worked together to find a Win-Win solution for all entities concerned.  Ladera's engineer Bobby Dollak of G&A Consultants definitely helped by mapping out a Construction Route that was both safe and fair to all entities concerned.
Town "Presentation on Roads"  July 25th is received by an Inquiring but Civil Audience.  The usual Speaker Protocol was once again observed.
Speaker Protocol for Public Hearings on an Agenda Item:  For future reference, our Speaker Protocol is fairly standard for all municipalities.  Complete the very simple "Request to Speak" form, hand it to the Town Secretary.  Speakers are usually called to the podium by the Mayor in the order in which the Secretary receives the requests.  Speak into the microphone at the podium so all in the audience can hear you (and the Town Secretary can understand you when compiling future Minutes).  Introduce yourself by name and your resident address in Copper Canyon.  (Or if not a Town resident, the name of the Town where you live or the business you represent and your title.)
You may speak uninterrupted for 3 minutes.  The Town Secretary will signal you 30 seconds before your time is up.  You may ask questions of Council or simply make comments on an Agenda subject.  Do not repeat questions that have already been answered.  You may not give your 3 minutes to another speaker to use.  Please speak in a normal tone of voice and with civility.  The audience will be expected to listen courteously and without comment or interruption.
Public Input on a non-Agenda Item:  This Speaker Protocol is slightly different, as the Council by State Law cannot comment or answer questions on a non-agenda item.  The council can refer the matter to a Staff member for further investigation.
One Speaker at the Public Hearing questioned if there had actually been any accidents at the Chinn Chapel Railroad Crossing.   Jim Burns, who has lived for years adjacent to that railroad crossing, immediately disputed the speaker's assumption.  Jim said with obvious dismay at the remembrance, "You can't imagine how many near-accidents I've witnessed or how many times I have had to call 911 for broken collarbones and all sorts of injuries!"    Jim's eye-witness account ended any further public discussion of "if" there had been any accidents at our Chinn Chapel railroad crossing.
Grace Weir, who also has lived for years adjacent to that same railroad crossing, told me she has worried for so long that someone would be killed there.
All Stars:  Denton County and Commissioners – Jim Carter, Andy Eads, and Bobbie Mitchell!
Jim Carter:  Carter was Precinct Four's County Commissioner for 8 years, before he became a consultant for Halff Associates  (our Town Engineer.)  He is responsible for TxDot installing the traffic signals at FM 407 and Chinn Chapel Road and at FM 407 and Copper Canyon Road.  Before these two red lights were installed, it was a nightmare for Copper Canyon residents to try to get onto FM 407 during morning rush hours.  Traffic on Copper Canyon Road would back up in the morning all the way north to the gun range at the curve.
Carter was also responsible for paving Bishop Lane, so that equestrians with their horse trailers had access to the trails on the Corps of Engineers land adjacent to Lake Lewisville.  Then he made sure that the rebuilding of our very lengthy Copper Canyon Road was included on the 2008 County Road bond issue.
Andy Eads:  Commissioner Eads is Commissioner Carter's successor.  Eads is in his 9th year as Commissioner for our Denton County Precinct Four.  He was responsible for rebuilding Copper Canyon Road in concrete, instead of the originally planned asphalt surface.  Copper Canyon is a major north-south artery for Denton County commuters and concrete can better withstand heavy traffic over the years.
Commissioner Eads was also responsible for putting Orchid Hill Lane's rebuilding on the County's 2012 Road Bond.  Again, Orchid Hill is a major east-west route for both Lantana and Highland Village residents.  And Precinct Three's Commissioner Bobbie Mitchell funded the rebuilding of the southern end of Chinn Chapel Road, so that it would not repeatedly flood the backyards of homeowners in both Highland Village and Copper Canyon.  Previously, unsuspecting drivers would hit the 8-12 inches of storm water running across Chinn Chapel and spin out of control.  Their vehicles often ended up in the steep drainage ditches on either side of that road!
Commissioner Eads and Commissioner Mitchell – joined by County Judge Mary Horn and fellow Denton County Commissioners Hugh Coleman and Ron Marchant helped TxDot fund the rebuilding of FM 407 into a divided four lane thoroughfare.  This tremendous addition to the mobility of our area benefits Lewisville, Highland Village, Flower Mound, Copper Canyon, Double Oak, Lantana, Bartonville, and Argyle
But it is Commissioner Eads and his predecessor Commissioner Carter who have such a unique working relationship.  It is obviously based on mutual respect and trust.  And they share a common bond of always wanting what is best for all the people of Denton County as a whole.  Thank you Commissioner Eads and former Commissioner Carter for your ongoing stewardship of all the towns, large and small, in Denton County!
The end result is a Win-Win for Everyone!
The 100 homes of the Ladera Senior Community will ultimately add an estimated $37 million dollars in property valuation to Denton County, Highland Village, and to Lewisville ISD.  And the senior community will do so without putting a heavy traffic burden on Chinn Chapel and without adding any students to LISD.
Copper Canyon will benefit from County funding to rebuild a major
portion of Chinn Chapel Road in concrete now, obtain a third Quiet Zone Railroad Crossing which will make the entire town a Quiet Zone, and eliminate four major unsafe road areas – the intersections of Chinn Chapel and East Jernigan and Chinn Chapel and Woodland Drive and the "blind crossings" at the Chinn Chapel Railroad track and the crest of Woodland Drive.
And by bidding together the rebuilding of a portion of Chinn Chapel Road, Woodland Drive, and the interior residential streets of Ladera – all three projects should see significant savings in construction costs!
P&Z and Council approved Ladera's Application for an Intersecting Road
The above benefits to Copper Canyon were very persuasive.  P&Z unanimously recommended to Council approval of Ladera's application; and Council followed with their vote of approval.
Tom Reed's Request for Respect and Civility at Council Meetings results in a Standing Ovation of Applause!
Tom and his family have lived in Copper Canyon for 8 years.  In fact, he and Angie just built their second home in Town. Tom has been a dedicated volunteer on the Long Range Taskforce for Roads and on Planning and Zoning.  He often attends our Council Meetings, and they are usually very pleasant.  The mutual respect between our Council Members, Staff, and residents attending Council Meetings is obvious to all.
The July11th  Public Meeting was not pleasant.  In fact, one attendee was simply rude.  Shouting, standing, waving his arms, and repeatedly interrupting speakers. Tom felt that the behavior of that person amounted to bullying.  And he requested that everyone return to the standard of civility usually observed at our Council Meetings. Tom received a standing ovation of applause from everyone present at the Public Hearing – including the Council and Staff.  Thank you, Tom!
Fire Chief Mac Hohenberger gets to "Stay Home" the night of July 4th –
A GREAT "first time experience" in his years of service as a Firefighter!
Our sincere Thanks to all the residents of Copper Canyon, Lantana, Bartonville, Argyle, Corral City, Northlake, Canyon Oaks Subdivision – and all the extensive unincorporated Denton County area in our 65 square mile Argyle Fire District!
You did "comply" and make this July 4th safe for families and children AND our dedicated firefighters!
Assistant Argyle Fire Chief Mike Lugo compiles "AFTER the FIRE" Packet
Chief Lugo was struck by the aftermath of chores to be done after his Chief Mac Hohenberger's home severely burned in Copper Canyon.  So, he compiled an "AFTER the FIRE"  Packet.   He lists many organizations with telephone numbers that can help burned-out homeowners.
He also lists many critical documents that may have been lost in the fire and where to get replacements.  For instance:  birth certificates, death certificates, marriage licenses, divorce papers, passports, medical records, wills, military discharge papers, insurance policies, warranties, bank records, income tax records, stocks and bonds, auto and boat registration papers, citizenship papers, pet registrations and medical records, military discharge papers – the list seems endless.
The packet also has instructions on how to salvage other personal items.  (1) How to get soot off of dishes, glasses, and kitchen utensils and pans? (Clue:  A dishwasher will NOT do the job.  Soot has to be hand scrubbed off.)  (2) Can soot and smoke be removed from clothes, bedding, drapes, furniture, rugs and other soft fabric items?  If so, how and who can judge the possibility of recovery?  Removing smoke from pillows is almost impossible.  And mattresses are also a challenge.  (3) Can large and small kitchen appliances be salvaged? Beware of damaged electrical cords and connections. (4)  Can large and small yard equipment be salvaged?  Outdoor lighting? (5)  And, what about computers, printers, cameras, telephone systems, alarm systems, and other technical equipment such as computers that manage pools.  (6) Can family photos be salvaged and if so, how and where? The list of "things to do" goes on and on.
The packet is online at www.argylefire.com or call the Fire District's non-emergency number Monday-Friday 8-5,  940-464-7102.  Chief Lugo would like to thank the Fire Department of the City of Grapevine, as their "After Fire Packet" was his inspiration to compile something similar to help residents in our Argyle Fire District.
"Steaks and Stetsons" Saturday Sept 10th Event for Special Olympics Texas!
This "boot scootin" evening will be from 6:00 p.m. to Midnight at the Circle R Ranch, 5901 Cross Timbers Road (FM 1171), Flower Mound, TX.  There will be a VIP Reception, Steak Dinner, a live and silent auction, fun Casino Games provided by "Deal Me In", entertainment, and Live Music for dancing by Charlie Robison!
Highland Village Police Chief Doug Reim will again serve as Area Chair of this 9th Annual "Steaks and Stetsons."  Last year Chief Reim said the fundraising event raised almost  $50,000,  all funds directly benefitting Special Olympic athletes in our own North Texas area.  In September Chief Reim is determined to even best last year's phenomenal contribution!
Police Chiefs Andy Kancel of Flower Mound and Russ Kerbow of Lewisville will serve as Co-Chairs for our Denton County effort and help coordinate the countless behind the scenes volunteers who make such a remarkable event possible!
Honorary Chairman is our own State Representative Tan Parker!  And, as all who know our Texas Legislator can confirm, Tan is never a "token"  Chairman.  He dedicates himself to personally do whatever needs to be done to make any worthwhile community event a success!
A few facts that I didn't know.  Special Olympics Athletes perform better in school, and they make more friends.  44% of Special Olympics athletes become employed, compared to only 28% of individuals with intellectual disabilities who do not participate in Special Olympics.
And, an outstanding accountability for all funds given:  91 cents of every dollar raised goes directly to support programs for SOTX athletes; and 100% of funds raised locally by SOTX remain in our community.
For information:  See website here.
Or contact Alex Thieroff at 817-332-3433 or [email protected].
RSVP:  facebook.com/sotx11.   Corporate sponsors are always welcome!
$150 for individual tickets and $1200 for a Reserved Table of 8.