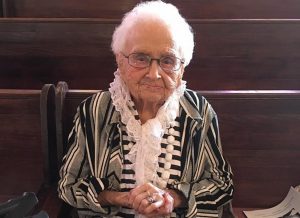 Flower Mound Presbyterian Church and Ms. Oleta Simmons Greer share the important day of Sunday, Aug. 28. It will celebrate the church being 162-years-old and Ms. Oleta turning 102-years-young.
Also that day will be Homecoming, which celebrates the history of the church and surrounding area including Flower Mound Cemetery, The Flower Mound and the old Donald School.
The church is on the Historic Register and is the oldest Presbyterian Church north of San Antonio, as well as the oldest wooden structure in Denton County. It was founded in 1854 by reverend Matthew B. Donald and was the first entity to use the name "Flower Mound."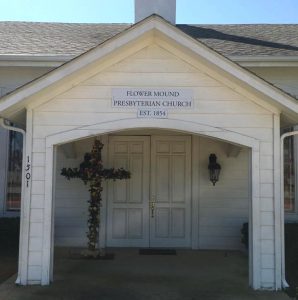 The first couple years, services were held in people's homes; and, then in 1857, a log building was constructed on the present site of the church. In 1901 it was replaced by the present wood frame building.
In 1961, Flower Mound was incorporated at the church by a vote of 105 to 1.
The cemetery next to the church was also established in 1854 and is still in use today.
All those interested in history, past members, attendees of the Donald School and all Ms. Oleta's friends and relatives are invited to join the church members.
Sunday school starts at 9:30 a.m. with church services at 10:30 a.m. and a Pot Luck luncheon will start at 11:45 a.m. The church is located at 1501 Flower Mound Road.
For more information, call 972-539-7184 or visit www.fmpcweb.org.